Is your company addressing changes in these areas that impact your revenue model?

What you sell
(solution portfolio)

Who you target
(existing customers plus new accounts)

How your customers buy
(matrix buying teams, executive decision makers)

How you sell to your customers
(team selling)

Why customers will buy from you
(value versus price)
What is the impact if you can increase the velocity of change within your sales organization?
SOAR helps increase this change velocity.
---
Our clients are successful because we apply an analytic and fact-based approach to sales performance improvement that increases change velocity.
We provide insights, diagnostics, consulting, and training centered around a comprehensive understanding and connection to each client's business.
---
As your company addresses these changes, many roles will be involved.
Our programs help all aspects of the sales organization including leaders, operations, enablement, support, management, and the primary customer facing roles (account managers, sales representatives, and pre-sales).
ABOUT SOAR PERFORMANCE GROUP
WHY SOAR PERFORMANCE GROUP?
Our clients tell us that we are different because we help them by:

Adapting to changing business environments

Building content, processes and tools that drive, accelerate and sustain change

Connecting to our Customer's business and collaborating with our Customers

Delivering measurable and real business value

And, most importantly, increasing their change velocity.

SALES CAPITAL MANAGEMENT
---
The rapid pace of change in today's business environment creates the need for an increasing number of companies to transform their sales organization.
These transformations involve what they sell, who they target, how they sell, and why customers will buy from them.
SOAR Sales Capital Management℠ enables clients to best align their sales team, sales talent, and customer engagement approach with go-to-market strategies to maximize their return on investment.

THE SOAR TOUCH™
---
Research suggests that up to 90% of new knowledge and skills are lost within a year due to little practical follow up or reinforcement.
The SOAR Touch™ is a comprehensive framework designed to address sustainability of the change initiative by incorporating:
Face to face implementation and training
Self-paced modules delivered on-demand
Virtual live instructor led training delivered on a regular schedule
Virtual coaching and collaborative learning
AWARDS RECEIVED BY OUR CLIENTS
OUR AWARDS AND RECOGNITIONS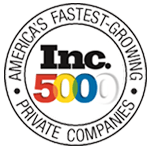 INC 5000
FASTEST GROWING COMPANIES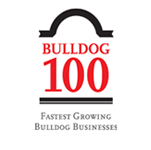 BULLDOG 100
FASTEST GROWING BUSINESSES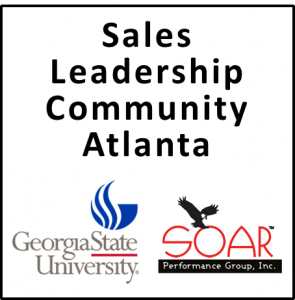 The Atlanta Sales Leadership Community was co-founded by Georgia State University and SOAR Performance Group to create a forum for best practice sharing and executive networking within the greater Atlanta area.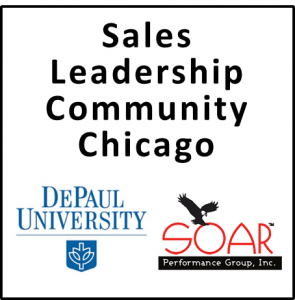 The Chicago Sales Leadership Community was co-founded by DePaul University and SOAR Performance Group to create a forum for best practice sharing and executive networking within the greater Chicago area.