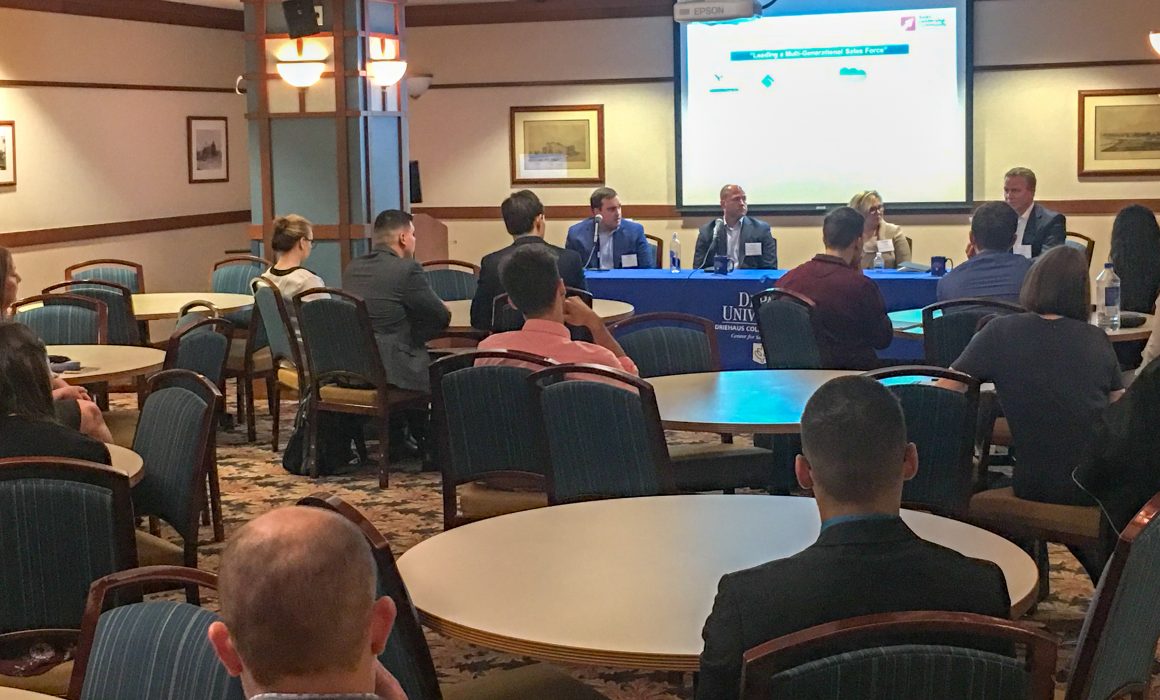 Meeting Topic: Changes in Customer Decision Making Teams
Customers are taking longer to make buying decisions.
Customers decision making often involves a team of stakeholders.
These decision making teams are getting larger and include both formal and informal members.
Please join the Chicago Sales Leadership Community meeting on September 28th as executive sales leaders from the community share insights and perspectives they have on ways their companies are successfully adapting to this changing buyer behavior.  You will leave the meeting with approaches you can use to better align the sales process to the customer buying process.

Why should you attend the meeting?
The meeting offers opportunities to:
hear from other sales leaders to get their perspective on important topics you may also face within your company
meet other sales leaders from the area to expand your personal and professional network
connect with university students participating in the sales program to identify potential sales talent for your organization
ask your questions to get further insights from other attendees
get a free coffee and / or breakfast.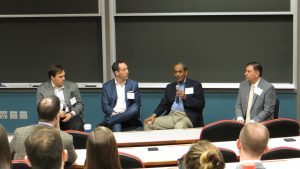 Who might you see at the meeting?
Previous events have included sales leaders from Acuity Brands, CH Robinson, HP Enterprise, IRI, LinkedIn, Micro Focus, Miller Coors, Optum, Prolifiq, Right Management, SAP, Shearer's Foods, Siemens Healthineers, Softchoice, Southwire, TransUnion, Whirlpool, Zones and other top companies of all sizes and industries.
Plus, there will be DePaul University students that are participating in the sales program – a great chance to recruit some top sales talent for your organization.
The meeting is open to practitioner sales leaders and invited guests.  There is no cost to attend.  Registration before the meeting is required to ensure that a seat is available to you.
Sales Leaders for the Panel Discussion
When is the meeting?
September 28, 2018 / 7:30 am to 9:00 am
Where is the meeting?
DePaul University, Center for Sales Leadership, 1 E. Jackson, Chicago, IL 60604
About the Chicago Sales Leadership Community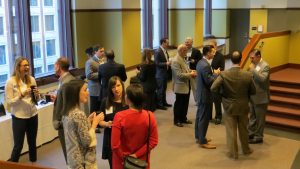 The Chicago Sales Leadership Community was co-founded by DePaul University and SOAR Performance Group to create a forum for best practice sharing, executive networking, and student engagement within the Chicago area.
The community is a cross-industry organization of senior sales leaders focusing on building a community for advancing best practices in sales leadership.
It creates networking and mentoring opportunities for senior sales executives with DePaul University students participating in the sales program.
An advisory board leads the community with representatives from companies that represent different industries and go-to-market models.
In addition to the meetings that include discussions on sales leadership topics, the community also provides online options for participation.
Recordings from the meetings are posted in the previous events section.
The online discussion group, Sales Leadership Community Insights, is available on LinkedIn.
We look forward to seeing you!