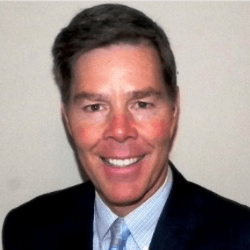 Brad brings to his association with SOAR Performance Group a wealth of senior corporate management experience leading organizations through the strategic planning process. He has supported multi-billion dollar organizations in achieving breakthrough results by focusing on long-term goal setting that links corporate mission, strategic initiatives and the corresponding strategic deliverables to ensure accountability. He drives success through a comprehensive look at the market place and competitive conditions. He also places a strong emphasis on strategy deployment, helping organizations to bridge the gap between strategy and execution by establishing an effective strategic review process, strategy execution tracking tools and action plans.
Brad supports clients in the following areas with a focus on business outcomes:
Strategic Planning
Strategy Deployment
Brand Strategy
Industry Structure and Competitive Landscape Analysis
Metrics and Data Analytics
Accountability Tracking
Brad has held leadership positions in Sales, Marketing, Operations and General Management for over 25 years with market leaders such as Simmons Bedding Company, Solutia, Inc. and Monsanto Company. He is also President and Founder of BWH Strategic Advisors. At Simmons Bedding Company, Brad's most recent role was Senior Vice President, General Manager for Specialty Products, leading the division to 40% growth over two years. While at Simmons, Brad held roles as the SVP Program Management, leading the operations integration efforts with Serta as well as the marketing strategy for launch of the first nationally supported Beautyrest consumer branding campaign in several years, as well as SVP Sales and Sales Operations and SVP Supply Chain & New Product Development.
Prior to joining Simmons, Brad was Vice President Marketing & Business Management for the Integrated Nylon Division of Solutia, Inc., including oversight for the Wear-Dated Carpet brand. He earlier served Solutia as a Vice President of Sales for the Integrated Nylon Division as well as Vice President, General Manager for a $200M Division. Brad's career at Monsanto progressed from Finance to Sales Management to Business Management, New Product Development, and International Development.
Brad graduated from Washington University with a Masters of Business Administration and Bachelor of Science in Business Administration and now lives in Marietta, Georgia. He has served on Boards for the American Fiber Manufacturers Association (Chairman in 2002), Carpet & Rug Institute, St. Louis Center for International Relations (Chairman in 1994); World Affairs Council of St. Louis; International Education Consortium; and the advisory committee for Webster University.