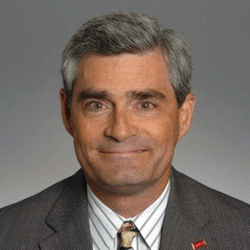 Drew Nathan brings over 30 years of sales and sales management experience to his affiliation with SOAR Performance Group.  Most recently, Drew was at Equifax where he was hired to manage the mid-market sales team. With 150 sales people and revenues over $160 million, Drew exceeded his revenue and profit goals for five straight years. He was then moved into leading the Commercial sales team where revenues grew from $70 million to $100 million in four years.
Drew began his career as a sales representative with Xerox.  Then advanced to National Account representative and office automation specialist. Drew has constantly delivered significant sales and profit results in each of his sales leadership roles. While he has continued to grow his business, Drew has also been recognized for his ability to also grow his people and has consistently been a net-exporter of talent.
His management experience started at Digital Equipment Corporation, where he grew his team's revenue from $11 million to over $70 million in four years. He then went to work for Advanced Telco Solutions and helped grow this start-up to $10 million in two years. After ATS was acquired, Drew went to First Data as Senior VP and General Manager of their Demand Publishing division. With almost 400 employees and operating facilities in eight cities around the country, Drew was able to develop and execute a strategic turn-around plan that enabled this division to become one of the fastest growing in the company and one of the most profitable in the industry.
Drew was then recruited to head worldwide sales at T/R Systems, a pre-IPO start-up in Atlanta. After creating a multi-channel strategy that included developing business in the US, Australia, China, Japan and most of Europe, Drew participated in the efforts to bring the company through a successful IPO and eventual sale to Electronics For Imaging. His next challenge was to build a National Account Program for Danka Office Imaging. After creating the go-to-market strategy, Drew hired all 17 National Account Managers and led them to build revenues to over $40 million in three years.
Drew resides in Duluth, GA and enjoys tennis and golf.