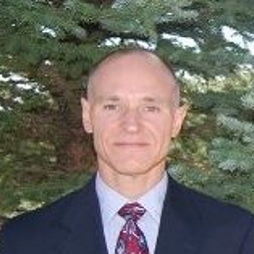 Originally from Texas and now based in Colorado, Michael brings to his affiliation with SOAR Performance Group expertise in sales, communication, facilitation, training, and consulting.  As a facilitator he has delivered hundreds of workshops across the world on-site and virtually. With a warm inviting style, his workshop delivery is known to drive behavior change through a mix of practical application, positivity, passion, and energy. Michael's ability to drive successful organizational transformation and continuous focus on building long-term relationships allows him to engage as a trusted advisor with teammates and clients.
Spending over two decades at a global fortune 50 information technology company taught him the importance that teamwork and collaboration play in organizational success. Michael encourages and practices these two critical skills in all engagements. He is captivated by the power of communication and believes that the ability to communicate ideas clearly and confidently is a critical life skill.  In his engagement, he strives to enable participants to become more confident communicators. Michael is an articulate storyteller who is effective applying this skill in communicating at all organizational levels.
He has been married to MaryAnn for 35 years and they have three adult children. He enjoys camping, hiking, and climbing.