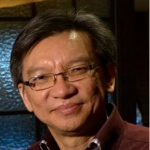 Calvin Lim brings to his affiliation with SOAR Performance Group over 30 years of experience in sales, corporate leadership and consulting. He is fluent in Mandarin Chinese and English languages. He has extensive exposure to global business and cultures. His clients come from multiple industries such as information technology, communications, manufacturing, professional services, banking & financial institutions, hotels and customer services organizations, among others. Calvin has strong commercial skills with excellent mastery of P&L, sales and key account management. He is also an executive coach focusing on business strategy implementation.
By working with customers' existing systems, tools and work processes when designing and delivering tailor-made solutions, Calvin creates and delivers programs with high impact for his customers. Engagements that he leads include a spectrum of participants from senior leaders to individual contributors across different functions. Through facilitation rather than just training, he enables participants to interact, learn and develop new skills. Creating connections with corporate leaders and staff by promoting communication while delivering high impact solutions for his clients have resulted in an impressive customer retention record for Calvin in a very competitive market.
Calvin is a business graduate. He is a Step II Administrator for MBTI and an Advanced Certified Behavioral Consultant for DISC. He is a Global Master Trainer for Ken Blanchard Companies. His company belongs to Blanchard® Partner Network. He is based in Hon Kong.