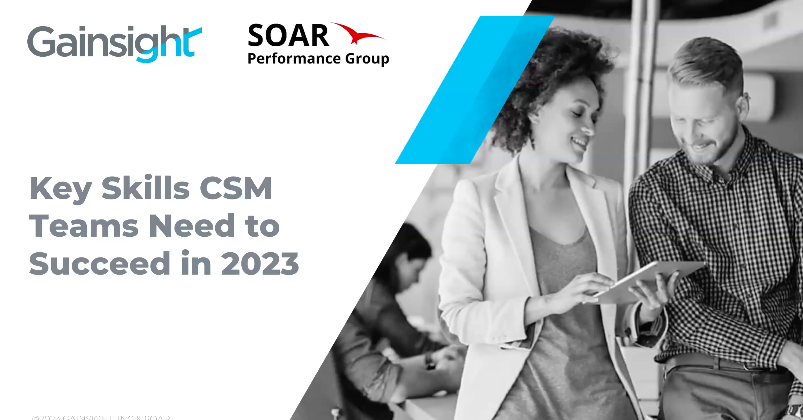 In 2023, Customer Success Managers are stuck between the often opposing priorities of customers and companies. Customers are scrutinizing budget, spend and value more than ever, while companies are prioritizing renewal and expansion revenue. This leaves CSMs navigating many expectations from various directions.
How can your organization equip your CSMs to succeed in this environment? Watch this conversation between John Thackston, CEO at SOAR Performance Group, Easton Taylor, VP of Customer Success at Gainsight, and Andy Thompson, AVP Consulting & Client Success at Recorded Future.
You can also read our blog based on this webinar: 4 Keys to Equip CSMs to Succeed.