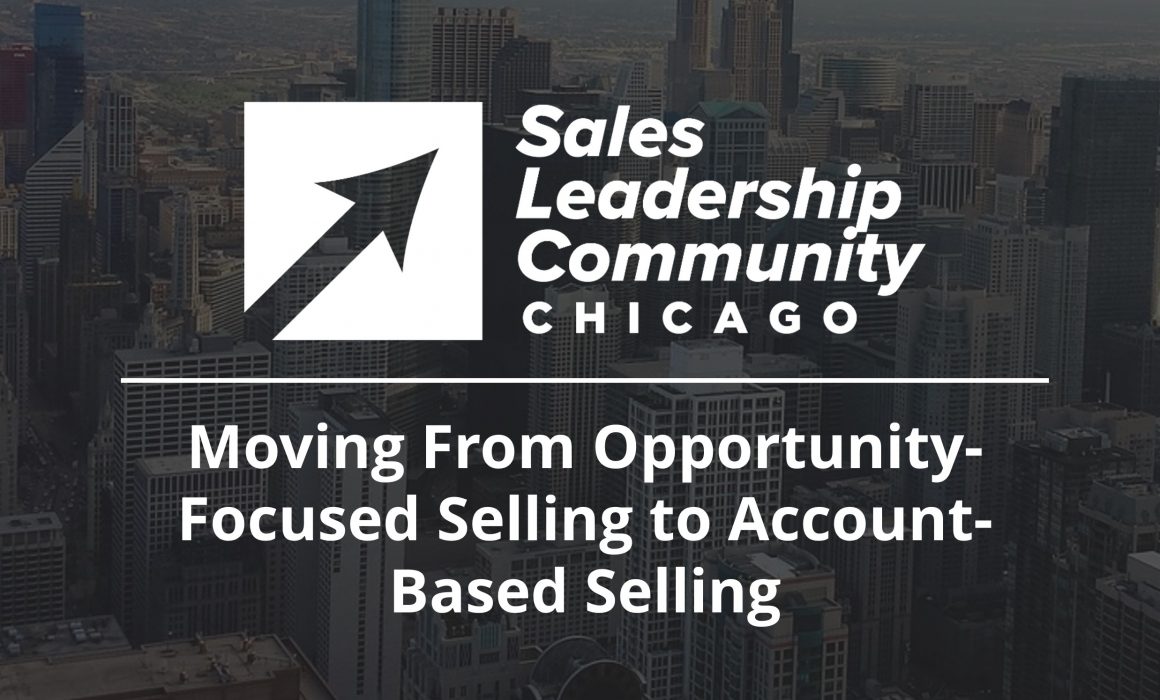 Please join the February 11th virtual meeting of the Sales Leadership Community hosted by the Chicago Chapter.
The topic for the meeting will be "Moving From Opportunity-Focused Selling to Account-Based Selling". At this live event, the panel of senior executives will share insights, perspectives, and experiences on the differences between opportunity-focused selling and account-based selling. During the discussion, panelists will comment on the people/roles involved plus then engagement approaches necessary to be successful.
This virtual meeting will include 60 minutes of panel discussion plus 30 minutes of virtual networking. Attendees will leave the meeting with ideas, approaches, and actions to help your organization more effectively engage whether the focus is opportunity-based or account-based.
Host for the meeting will be the Chicago Chapter of the Sales Leadership Community with support from DePaul University's Center for Sales Leadership and SOAR Performance Group.