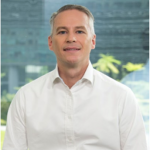 Based in Singapore since 2013, David brings to his affiliation with SOAR Performance Group extensive experience consulting for organizations across APAC to develop talent, facilitate change and drive business growth.
David works with leaders and their teams to help them develop both the mindsets and the skill-sets they need to thrive under pressure and sustain performance levels as markets, organizations and workplaces change. He has always been fascinated by the psychology behind elite performance and his passion for lifelong learning is now focused on the neuroscience of mental strength and resilience.
Prior to his move to Southeast Asia, David was based in Dubai UAE for 7 years, working with clients across the Middle East and Africa. He brings a wealth of commercial experience to his engagements, having previously been Director of Learning & Performance for a Nasdaq listed consulting firm where he led engagements in over 50 countries.
David's hands on and pragmatic approach was forged in technology and consulting businesses that were successfully integrated into multinational organizations. He was responsible for the growth agenda, building strategic account and enterprise sales teams that serviced the Financial Services, Healthcare and Energy sectors. He brings an infectious energy, enthusiasm and commitment to each engagement, whether in the role of a consultant, coach or facilitator with clients such as: ANZ, AXA, AIA, Baker & McKenzie, Barclays, Bloomberg, BNP Paribas, Citibank, Deloitte, Ernst & Young, HSBC, Johnson & Johnson, Jotun, JPMorgan, KPMG, MasterCard, Microsoft, Refinitive, Salesforce.com and TripAdvisor.