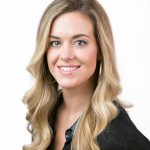 Maggie Canning is the Sr. Director of Strategic Programs for SOAR Performance Group. In this role, she leads our digital engagement strategy and execution across program modalities from virtual instructor led to self-paced delivery. Maggie's focus is on creating a high impact customer experience at the point of need for our clients. Additionally, she leads planning and engagement strategy for the SOAR Sales Leadership Community. The Sales Leadership Community provides professional networking for sales leaders and students in partnership with leading university sales programs.
Maggie's prior experience includes business development best practices design for SOAR, digital marketing for a leading publishing firm, Advantage ForbesBooks, as well as sales and planning of client events for ClubCorp. Through these experiences, Maggie has developed a strong understanding of the importance of client engagement through in-person and digital interactions. These experiences have supported her design and deployment of digital SOAR programs focused on outcome and value selling, leading innovation, selling innovation and new customer acquisition. Her client work spans younger scaling market leaders such as Seismic and established market leaders such as Intel.
She is a graduate of the University of Georgia, Terry College of Business, with a Masters in Business Administration, concentrating in marketing and business analytics. Her undergraduate degree is from the University of South Carolina with a Bachelor of Science in Hospitality Management. Her organizational, time management and communication skills have been honed through her experience as a lead instructor and trainer for Pure Barre.