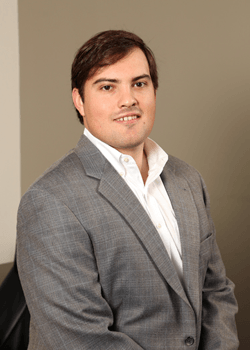 SOAR Performance Group (SOAR) is pleased to announce the promotion of John Thackston to the new role of Vice President of Client Engagements. In this new role, John will have responsibility for driving full lifecycle engagement with SOAR Clients. This includes driving awareness, relationship nurturing, solution design and delivery for on-going client value creation to support business development initiatives and delivery of solutions through the SOAR Team.
"Our success is the result of driving results for our clients." said Charlie Thackston, President of SOAR Performance Group. "John has delivered results for our clients through creative solution design, attention to detail and a focus on delivering real business impact."
The quality of his work has been recognized not only by SOAR's Fortune 100 clients, but by leading industry associations such as the Strategic Account Management Association, the Sales Management Association and the American Society for Training & Development. Programs where John was lead designer and developer have been recognized as the Global Strategic Account Management Program of the year and Cited for Excellence in Practice for Sales Leadership Development. He has also contributed as a speaker and founding member for the Atlanta Chapter of the Sales Management Association.
About SOAR Performance Group
SOAR Performance Group is a client-focused sales consultancy focused on sales performance improvement. We accelerate results for our clients through the development and execution of new sales and go to market strategies. Our clients tell us that we are different because we help them by:
Adapting to changing business environments
Building content, processes and tools that drive and sustain change
Connecting to our Customer's business and collaborating with our Customers
Delivering measurable and real business value
Clients achieve success through a process of insights, consulting and training centered around a comprehensive understanding and connection to each client's business.