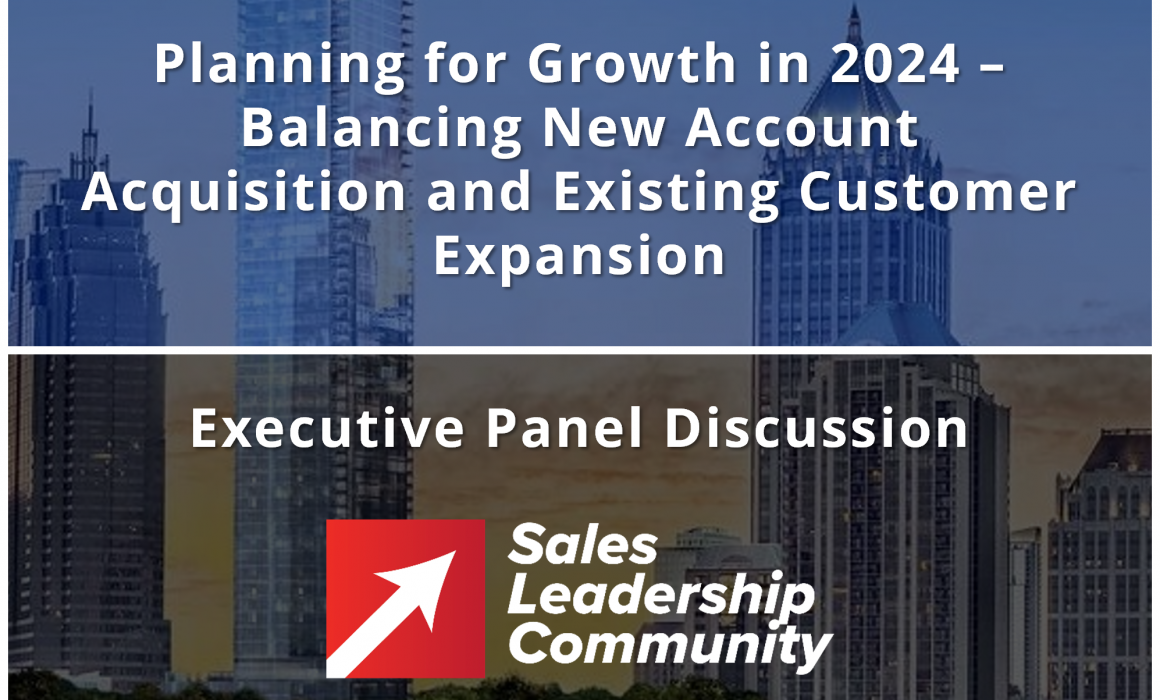 Senior executives shared perspectives and insights related to planning for next year.
The discussion answers these questions:
What factors are you considering when planning for next year?
What is the right balance between new account acquisition and existing customer expansion?
What changes are you considering to your organization structure?
What initiatives are you putting in place to support the balance?
Listen online or download to listen later:
Who was on the panel?
Jim Douglass from Fulcrum Equity Partners (Partner)
Jon Rydberg from Valcre (VP of Sales)
John Thackston from SOAR Performance Group (CEO)
Some key points from our conversation:
Organizations have increased focus on customer expansion as compared to new logo acquisition over the past year.
This is a trend that we expect to continue into 2024.
NRR is the biggest driver of company valuation and organizations are investing to drive this critical metric.
If you don't have a maturity model / value framework to guide your customer's relationship with you, you are leaving money on the table.
The best organizations are planning for 2024 by doing a deep customer segmentation and whitespace analysis to understand what the cross/upsell TAM is. Then looking at new logos on top of.
More and more organizations are looking at intact pods of AE/CSM/SE to maximize the skillsets needed for land + adopt + expand.
Having AEs closer to customers helps with signing better customers and gives AEs better customer stories to support prospect engagement.
SEs can be a great backbone between pre and post sale if they are set up properly within the organization. They also can support technical enablement post sale.
It is really hard to grow 50+% a year without 125%+ NRR.
Investors really care about NRR.
It is easy to project 100% per year growth in a spreadsheet, hard to make it happen in the real world!
This virtual meeting included 60 minutes of panel discussion plus 30 minutes of virtual networking.
The hosts for the meeting was all 3 Chapters of the Sales Leadership Community (Atlanta, Chicago, and Houston).
Additional support from:
When was the meeting?
October 10, 2023 / 10:30am Eastern US
Where was the meeting?
Virtual meeting
Why should you attend future events?
Events offer opportunities to:
hear from leaders to get their perspective on important topics you face within your company
meet other revenue leaders to expand your personal and professional network
connect with university students to identify potential talent for your organization
ask your questions to the panel (and group) to get further insights.
Who else might be attending?
Events include leaders and senior executives from top companies of all sizes and industries.
Plus, there will be students from Georgia State University, DePaul University, and the University of Houston that are participating in each school's sales program.
Events are open to practitioner sales leaders and invited guests. Registration is required.
About the Sales Leadership Community (SLC)
The Sales Leadership Community is a partnership between universities, executive sales leaders, and SOAR Performance Group to create a forum for best practice sharing and executive networking in local markets.
The Sales Leadership Community also creates networking and mentoring opportunities for senior sales executives with university students interested in sales careers.
Each community is led by an advisory board with representatives from companies in different industries and with different go-to-market models.
In addition to in-person and virtual meetings, there are online options for participation through a LinkedIn community and recordings from past events hosted by the Atlanta Chapter, the Chicago Chapter and the Houston Chapter.