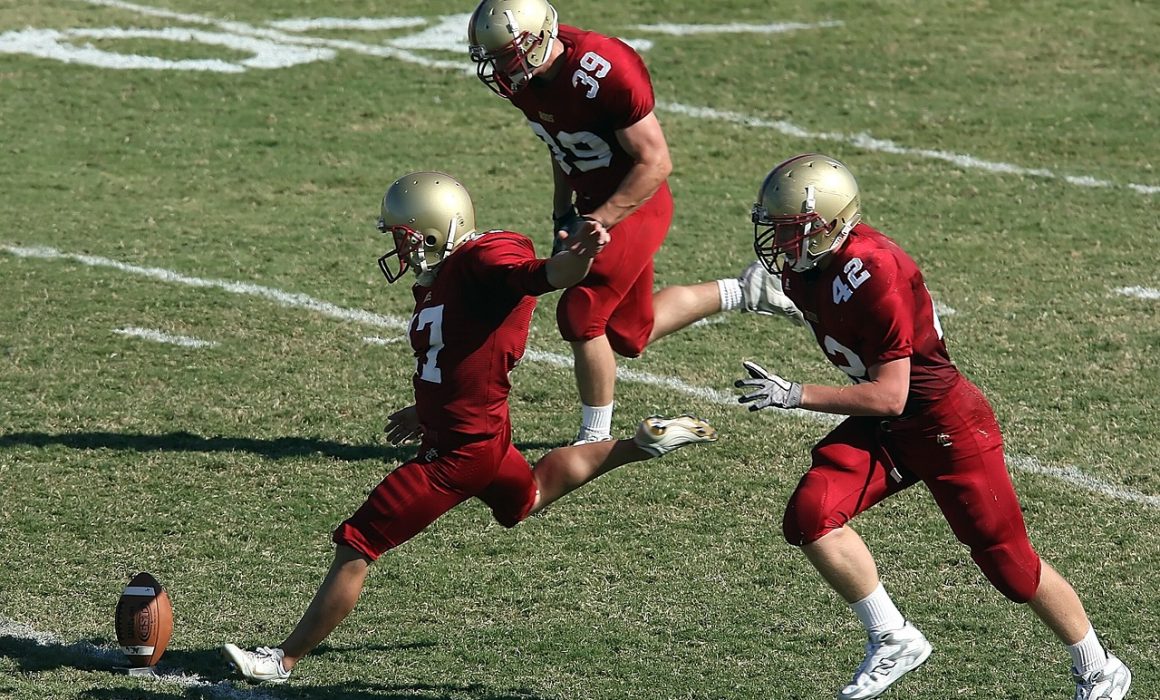 Do you believe Revenue Kickoff (RKO) events are a critical catalyst for a great sales year?
Most revenue leaders see RKO as an opportunity to: celebrate successes in the prior year, set the direction for the coming year, learn and upskill, and build relationships.
With such positive intent, why are so many RKO events letdowns?
At SOAR, we've had the privilege of participating in so many kickoff events we have lost count! We have experienced everything from an event with thousands of sellers at the Bellagio in Las Vegas to an event with twelve sellers at their headquarter office. We always love the opportunity to support our customers at RKO.  However, we have seen some things that work better than others.
With that in mind, we would like to offer 9 stumbling blocks to a successful RKO event, with practical tips to ensure your RKO event catapults you toward success in the new year.
---
9 Stumbling Blocks to a Successful RKO Event
Stumbling Block 1: Not Enough Planning
I cannot tell you how many leaders I talk with that start planning RKO events weeks or months behind. This problem is generally confined to smaller organizations without a central strategy and ops functions, but larger organizations are certainly not immune.
Better Way: Start planning at least 1 quarter in advance of RKO, ideally 2 quarters in advance.
Stumbling Block 2: Starting With the Agenda
Most RKO planning starts with deciding how many days the event will last. Then, there is a mad scramble to create an agenda for the allotted number of days and to make sure that all important people (and sometimes important topics) have a slot within the agenda.  This leads to agenda bloat, death by PowerPoint and zoned out or passed out attendees.
Better Way: First, agree on a theme for the event, ideally linked to a major business objective. Next, identify these three objectives: How do we want participants to feel after RKO? What do we want them to know after RKO? What do we want them to be able to do after RKO?
Stumbling Block 3: It's All About the Company
Does this sound familiar? An RKO event that makes sure every executive gets talk time on the stage. An RKO event that exclusively highlights how the company did last year and all the great products rolling out next year. An RKO event that makes sure sales teams understand the targets. See a commonality here? It is all about the company, not much there for the team.
Better Way: Set a clear vision for where the organization is going and connect that vision to the key role each team member will play in bringing the vision to reality.  Most importantly, clearly identify the personal wins coming for those who are big contributors.
Stumbling Block 4: One-Way Communication 
RKO events are tremendous opportunities for teams to practice critical customer engagement moments in a safe space. Yet, most RKO events are focused on one-way communication from the stage: presentations, videos, speakers, and more presentations.
Better Way: Block off at least half of your RKO for in-depth training and practice to help team members win in the field. The list of skills a commercial team can improve is long, including prospecting, value messaging, discovery, objection handling, demos, executive engagement, or how to position a new product.
If you are interested in a partner to include training at your RKO, contact us here.
Stumbling Block 5: Topic Creep
Everyone in the company knows the RKO event is the best time to get their priority items in front of sellers. This leads to a laundry list of topics that are disconnected and confusing for the team.
Better Way: After setting your theme and priorities, use these to screen which content truly belongs in the event.
Stumbling Block 6: No Customer Involvement
Revenue is about customers, so why don't more RKO events include them? Yes, it takes more time and energy to coordinate with them and to make sure they are on topic. However, in my experience, sellers take the most notes in the sessions when customers are talking.
Better Way: Just do it. Have customers come to your RKO and talk about why they love your company or solution.
Stumbling Block 7: Not Inviting the Full Revenue Team
I know this whole event concept started as a sales kickoff, but in a recurring revenue business, 80+% of the revenue comes after the original agreement is signed.  Building relationships across teams can smooth the inevitable challenges to come later in the year. Not to mention, there is often tremendous knowledge that can be shared across teams.
Better Way: Invite every team that contributes to revenue.
Stumbling Block 8: Lack of Executive Involvement
Your C-team doesn't need to be at every planning meeting. However, I have been involved in several kickoffs where the senior executives weren't tuned in to the content, their role, etc., until a briefing 2 weeks before the event.
Better Way:  Have a steering committee that kicks off at the beginning of planning with bi-weekly updates.
Stumbling Block 9: No Event Follow Up Plan
Most kickoffs I have attended end with something like 'Let's go have a great year!' While the sentiment is awesome, it is more important to communicate a clear set of expectations for what needs to be done after kickoff.
Better Way: Create a post-event traction plan that outlines who needs to do what and when. Also ensure there are clear review mechanisms in place for post-event accountability.
We hope these 9 'better ways' will help you make your RKO event a catalyst for a successful year! For more information on how SOAR can support your RKO event, contact us here.
This blog was written by CEO of Soar Performance Group, John Thackston.