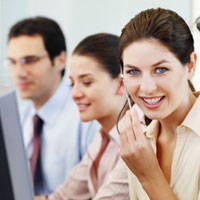 The Situation:
A leading global technology firm developed a new go-to-market strategy focused on driving profitable growth by changing the mix of solutions sold to the customers. This new strategy required a new sales coverage strategy implementation and shift in the role of the sales leaders to a "general manager" role to drive this profitable growth. How to grow market share, change the sales coverage model and increase sales of higher margin solutions to achieve profitable growth?
The Approach:
SOAR Performance Group developed a strategic business planning and execution process in combination with a SOAR Success Guide for the sales leadership role that was aligned with the new go-to-market strategy. The new processes were deployed through business planning summits with the sales leaders that included development and execution of the business plans and executive development plans based on the SOAR Success Guide. A coaching and mentoring network was designed and implemented including the executive leadership and key strategic resources across the organization to support the successful development and execution of the strategic business plans.
The Result:
The new go-to-market resulted in the company moving from #2 to #1 market position over a 3 year period while increasing profitability. The business revenue in the first region deploying the program doubled during this period. Over 30% of the executives completing the program during its first year were promoted to more responsible positions within the division and across divisions. The program now is in place as an on-going top talent development program to build general management skills for sales leaders.
Adobe® Acrobat® Connect™ Pro is a registered trademark of Adobe Systems Incorporated.
Microsoft Office Live Meeting is a registered trademark of Microsoft Corporation