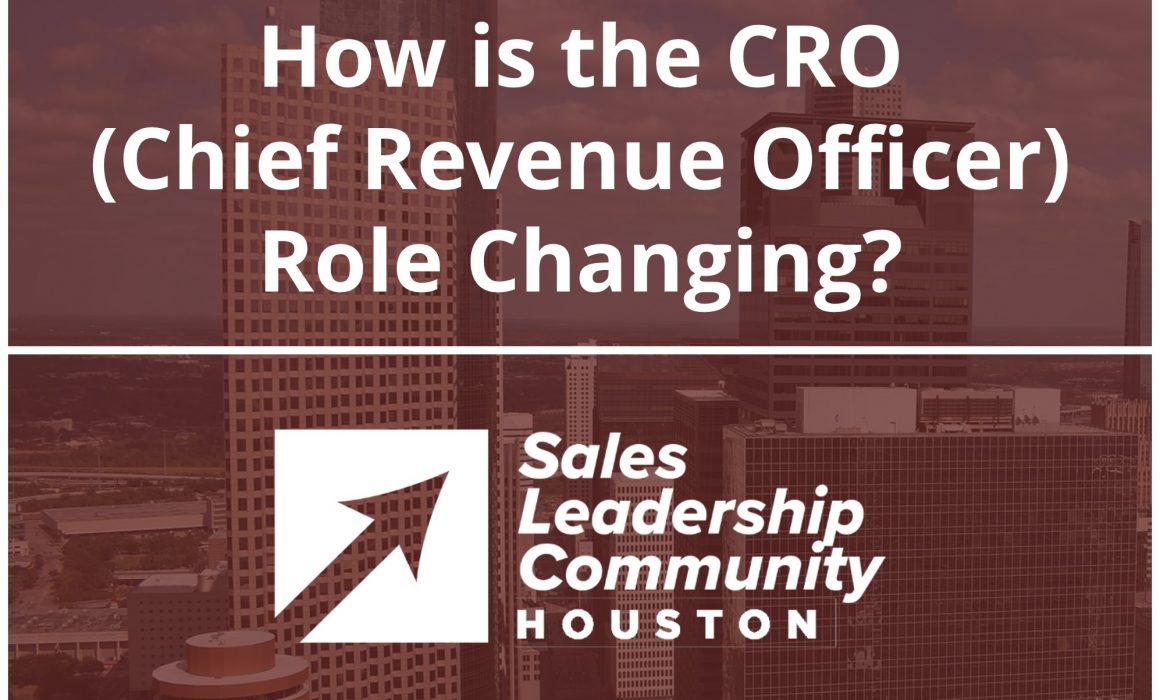 Carl Herman, John Thackston and Fernando Moreno shared insights and perspectives on the changing role of the Chief Revenue Officer (CRO).
The discussion covers their views on:
What are the new and different expectations of the CRO?
What are the reasons that companies are redefining these expectations of the CRO?
How should CROs adjust to these changing expectations?
Listen online or download to listen later:
About the speakers:
Carl serves as the Executive Professor and Director of Executive Education for The Sales Excellence Institute at the University of Houston.
John serves as the Vice President of Business Development for SOAR Performance Group.
Fernando serves as a Practice Leader for SOAR Performance Group.
Host for the meeting will be the Houston Chapter of the Sales Leadership Community with support from the University of Houston and SOAR Performance Group.
The Houston Sales Leadership Community was co-founded by the University of Houston and SOAR Performance Group to create a forum for best practice sharing and executive networking within the greater Houston area.
The community is a cross industry organization of senior sales leaders focused on building a community within the Houston market for advancing best practices in sales leadership.
It also creates networking and mentoring opportunities for Houston senior sales executives with the University of Houston students participating in the Stephen Stagner Sales Excellence Institute.
The community is led by the advisory board with representatives from companies that represent different industries and go-to-market models.
In addition to the meetings that include panel discussions on sales leadership topics, the community also provides online options for participation.
Recordings from the panel discussion will be posted in the previous events section.
An online discussion group is available on LinkedIn.
LEARN ABOUT PREVIOUS MEETINGS >>