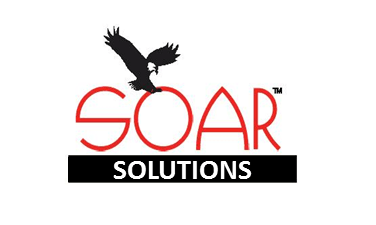 How important is it for your sales organization to hire and develop top performers?
Do you ever wonder why some sales team members consistently overachieve? SOAR Performance Group's Employee Analytics practice enables sales organizations to drive improved performance by effectively hiring and developing the top performers. Our approach to Employee Analytics begins with creating the SOAR Success Guide that defines the knowledge, skills and attributes necessary to be successful in a specific sales role. Once the Success Guide is developed, it can be used to:
Assess current and potential employees' attributes and fit for role
Assess current employees' performance against organizational expectations
Coach and develop current employees to drive improved performance
Customers using our approach to are able to realize meaningful improvements in productivity while reducing turnover and organizational churn.
Client Successes:
#2 to #1 market position
40% increase in employee retention
46% increase in account penetration
SALES TALENT DIAGNOSTIC
Our Talent Diagnostic solutions enable our clients to have a clear view of where their current sales talent is. This allows them to target their sales force development investments in the areas of highest impact for executing their go-to-market strategies. The SOAR Success Guide Diagnostic and the SOAR Top Performer Profile Diagnostic use automated platforms to benchmark and evaluate team members' knowledge, skills, and attributes against those of top performers in their role.
SALES TALENT SELECTION
When hiring sales talent, it is critical to not only consider the cost of recruiting and development, but also the impact that ineffective hiring has on sales performance. The SOAR Success Guide and Top Performer profile provide a roadmap for success in the role. These tools enable our clients to assess candidates to determine which candidates will have the best opportunity for success in the role. An accurate assessment of candidates increases the probability of hiring success, reduce new hire time to productivity, and increase sales productivity for new sales team members.
SALES TEAM DESIGN
In order to accelerate profitable growth, the sales team must be designed in a way that connects the team with a singular focus on the customer. Focusing on the customer with the right coverage model optimizes both sales team performance and the customer buying experience. SOAR Sales Team Design services allow our clients to use their sales resources more effectively while improving the customer buying experience. This results in improved revenues and margins with a lower cost of sales.
SALES ROLE DESIGN
Winning in today's market requires effective customer engagement across the sales team. SOAR Sales Role Design defines the sales roles required to align with the customer engagement approach. Building a Success Guide for each role enables sales team members to have a clear understanding of the key success factors for driving execution of the go-to-market strategy while creating the optimal customer experience.  This allows our clients to connect their sales team with the customer engagement approach to optimize the buying experience.
Download SOAR Employee Analytics Overview PDF