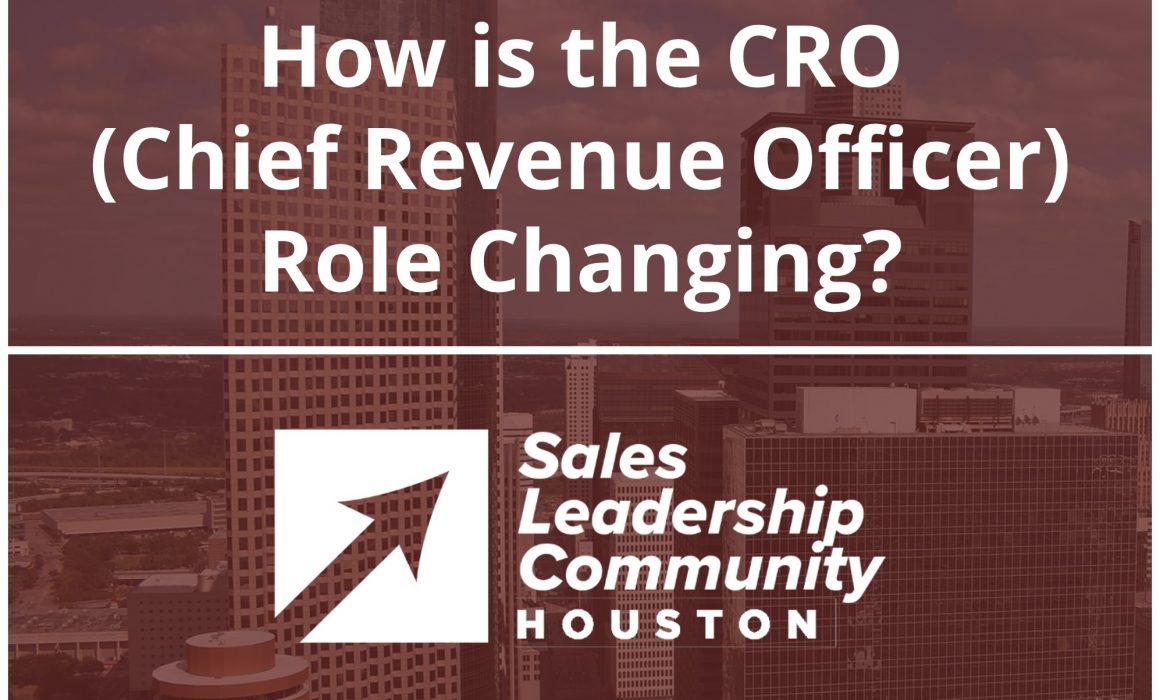 At this live event, senior executives shared insights and perspectives on the changing role of the Chief Revenue Officer (CRO).
The discussion covered their views on:
What are the new and different expectations of the CRO?
What are the reasons that companies are redefining these expectations of the CRO?
How should CROs adjust to these changing expectations?
This virtual meeting included the discussion plus virtual networking. Host for the meeting was the Houston Chapter of the Sales Leadership Community with support from the University of Houston and SOAR Performance Group.
Listen online or download to listen later: