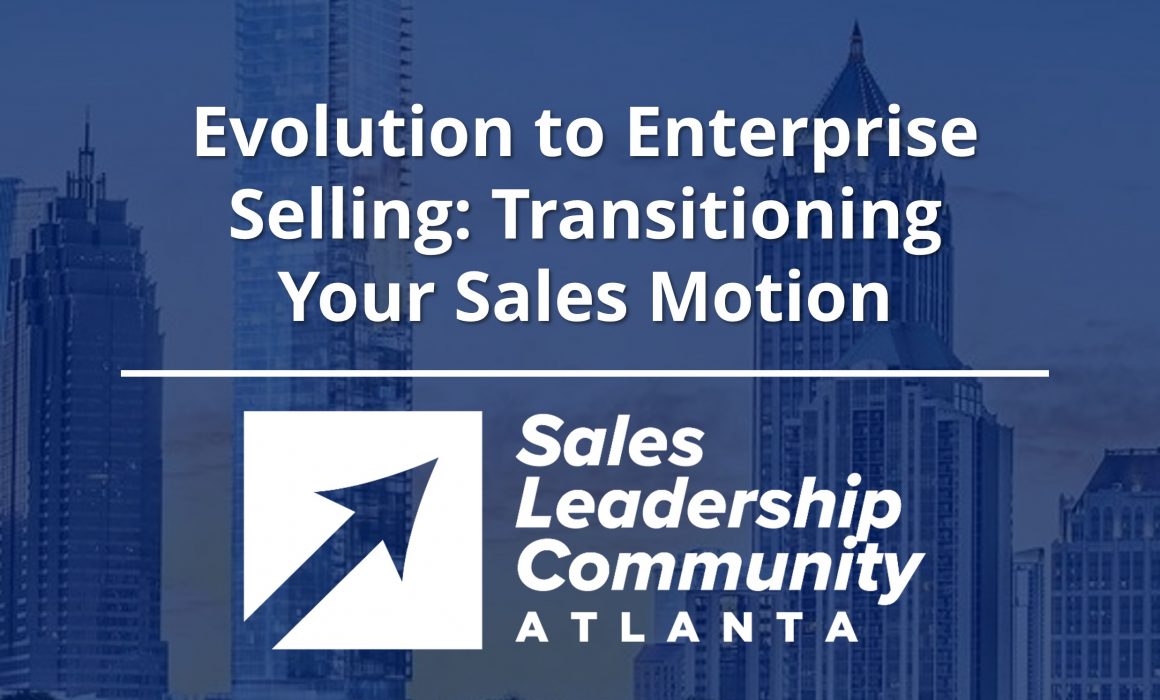 The April virtual meeting of the Sales Leadership Community hosted by the Atlanta Chapter had a great turnout and panel discussion.
At this live event, senior executives shared their perspectives about "Evolution to Enterprise Selling: Transitioning Your Sales Motion".  The discussion covered views on different aspects of enterprise selling including:
Is it the right time for your organization to focus on enterprise selling?
What are the expected investments necessary to be successful with enterprise selling?
What internal and external challenges can be expected by your selling organization?
What are the keys to success for enterprise selling?
The virtual meeting included 60 minutes of panel discussion plus 30 minutes of virtual networking.  Participants left the meeting with ideas, approaches, and actions to help transition the sales motion to support enterprise selling.  The host for the meeting was the Atlanta Chapter of the Sales Leadership Community with support from Georgia State University and SOAR Performance Group.
Listen now or download to listen later: