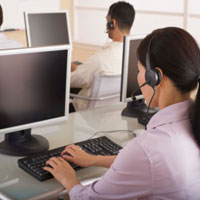 The Situation:
A leading telecommunication company wanted to create momentum for a value focused sales program that had been designed by SOAR Performance Group associates. Traditionally, they had deployed programs with instructor led programs and found that actual application of the concepts was not consistent as participants returned to the job and their old product focused sales habits.
The Approach:
SOAR Performance Group associates worked with the sales leaders to design a reinforcement approach that would:
create momentum with the sales force
engage the regional sales leaders in the process
and drive application of the value focused selling skills.
Sales professionals can learn a tremendous amount from the successes of others and this was the basis of the approach. Sales representatives submitted their successes in applying the value focused sales approaches for review and potential inclusion in regional and national "best of the best" competition. The winning submissions were presented in virtual regional and national forums by the sales representatives with facilitated virtual preparation for the sessions.
The Result:
The application of the value-focused sales approaches resulted in multiple strategic wins in each region and even a strategic win back for a highly visible national account. The quality of the success stories were so high from the regional virtual sessions that they became the basis for a series of vertical market value propositions integrated into a marketing knowledge base for use by the sales teams.
Adobe® Acrobat® Connect™ Pro is a registered trademark of Adobe Systems Incorporated.
Microsoft Office Live Meeting is a registered trademark of Microsoft Corporation.