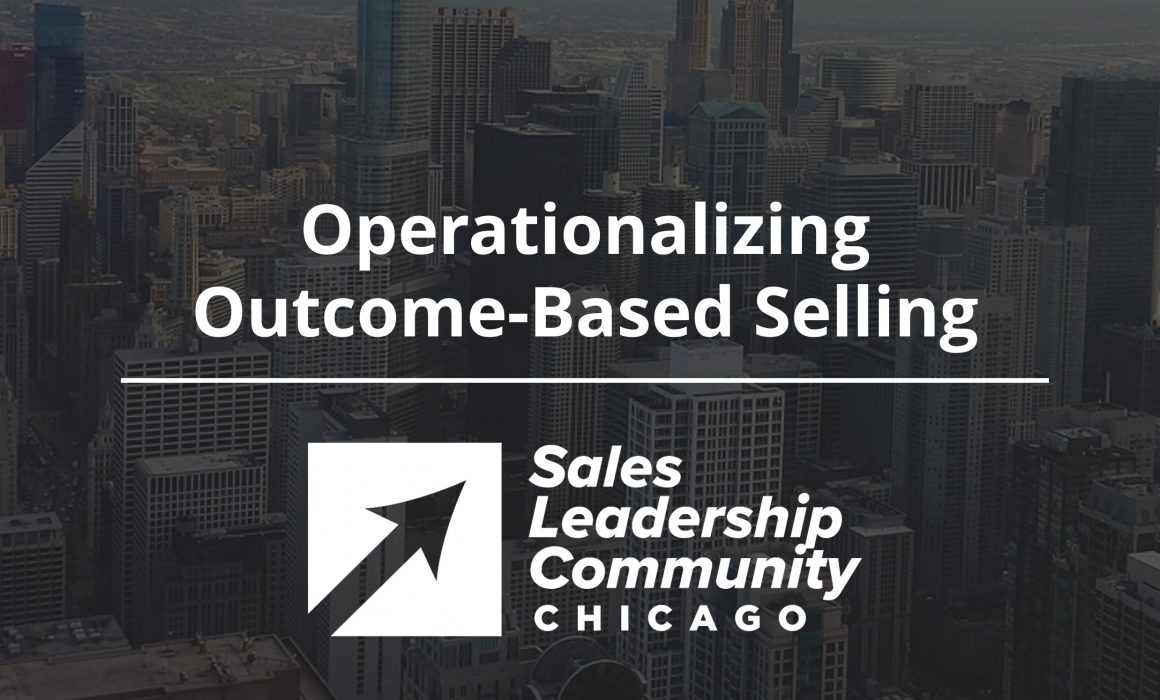 At this meeting of the Sales Leadership Community hosted by the Chicago Chapter, the panel of senior executives share insights, perspectives, and experiences on "Operationalizing Outcome-Based Selling".
During the discussion, panelists comment on the journey to realize results from focusing sales and customer success efforts on operational and business outcomes.
The discussion explores requirements related to the organization, people, process, and tools necessary for success.
Listen online or download to listen later:
Who is on the panel?
Robert Flint from Seismic (Vice President of Customer Value and Strategy)
Laura Hall from Revegy (Vice President of Marketing and Customer Experience)
John Thackston from SOAR Performance Group (VP of Business Development)
Questions discussed by the panel:
One of the trends we are seeing is a focus on moving toward a more operationalized, outcome-focused sales strategy. In your opinion, why are organizations making this move?
What are some of the critical things that an organization needs to get right in order to effectively operationalize outcome selling?
What are some of the hold ups that you foresee organizations facing when they think about this move?
How do you change the mindset/habits of a team when it comes to adopting a more operational approach?
What are the risks to not operationalizing outcome selling?
What concluding advice would you give to a sales leader thinking about operationalizing their selling strategy?