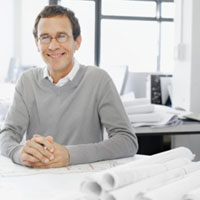 The Situation:
A leading global industrial firm had tried self-paced training to reinforce key learning from the account management programs deployed with their strategic account managers with limited acceptance. They wanted to focus the face to face instructor led programs on priority skill building requirements and use virtual approaches for knowledge transfer and reinforcement.
The Approach:
SOAR Performance Group associates reviewed the current design of an opportunity management program focused on developing new opportunities through increased effectiveness in account management for the full project lifecycle. The goal was to determine the most effective way to deploy the program and create traction for driving opportunity identification and advancement.
The Result:
After reviewing the critical skills required for opportunity identification and advancement in the account management role, a design leveraging the SOAR Virtual Live™ deployment approach reduced the time out of field by 33% while creating an on-going approach for "best practice" sharing. The customer's existing Microsoft Office Live Meeting platform was selected for the deployment with facilitator led sessions to support creation of an Account Management community for "best practice" sharing.
Adobe® Acrobat® Connect™ Pro is a registered trademark of Adobe Systems Incorporated.
Microsoft Office Live Meeting is a registered trademark of Microsoft Corporation