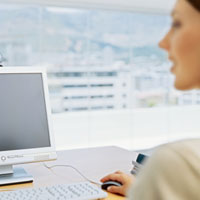 The Situation:
A leading telecommunication firm wanted to substantially grow its broadband business to offset the continuing decline of the traditional wire-line business which was being eroded by mobile and competition from cable providers. Growth of the broadband business required a new go-to-market strategy focused on penetrating high population density properties to accelerate growth and differentiating the offering from the cable providers who were ahead of them in entering this target market.
The Approach:
SOAR Performance Group reviewed the current customer engagement approach to define the key success factors and create a Playbook for execution by the account teams. The Playbook defined the roles of each of the account team members with the key knowledge, skills and attributes for successful engagement with the target accounts. Managers were provided with a coaching guide for execution of the Playbook to drive predictable and repeatable success.
The Result:
After deployment of the SOAR Performance Group Playbook, this sales organization was the only organization within the division to meet or exceed its business plan during the two years following deployment. The success of the team has supported the organization in achieving its broadband penetration objectives for high density population properties.
Adobe® Acrobat® Connect™ Pro is a registered trademark of Adobe Systems Incorporated.
Microsoft Office Live Meeting is a registered trademark of Microsoft Corporation