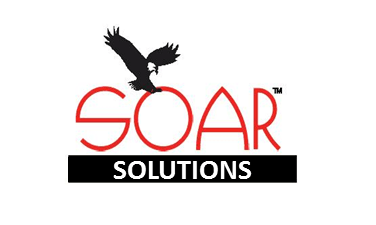 What would a more accurate sales forecast mean for your organization?
No sales executive plans to miss their forecast, yet missed forecasts happen all the time, negatively impacting the entire organization. SOAR Performance Group's approach to Funnel and Forecast Management allows our customers to drive predictable, repeatable results and consistently deliver against organizational expectations.
Our approach focuses on:
Aligning your sales process with the customer buying process
Enabling managers to effectively coach funnel and forecast accuracy
Providing executive visibility through easy to use funnel and forecast
reporting tools and metrics
Our Funnel and Forecast Management approach can be rapidly tailored to fit your unique selling environment and has been successfully enabled under a variety of CRM tools. Disciplined funnel and forecast management creates a clear understanding of the pipeline, aligns the organization around the pipeline and provides actionable sales information.
Client Successes:
140% increase in forecast accuracy
Reporting cycle reduced from 7 days to 1
591% increase in signed contracts
Only group in organization to make sales # every quarter for 5 consecutive years after project was complete
Funnel Management | Forecast Management
Download SOAR Funnel and Forecast Management Overview PDF
SALES COACHING
Having a great Game Plan and Playbook is only valuable when they are properly executed. SOAR Sales Coaching focuses on working with our clients to build coaching skills for executing the SOAR Sales Game Plan, leveraging the SOAR Sales Playbook, and driving sales performance. SOAR Sales Coaching enables teams to work more cohesively to achieve performance goals and overcome roadblocks that prevent effective sales execution. We work with your sales leadership to develop a customized coaching plan to drive predictable, repeatable sales results.
STRATEGIC OPPORTUNITY EXECUTION
Improving the win rate for Strategic Opportunities requires more than a plan. We help companies win more business through effective opportunity execution by implementing an intuitive planning process for plan development, communication, and coaching; enabling Strategic Account Teams with the influence skills necessary to gain commitment to executing the plan; providing the selling skills necessary to execute the plan at the customer level, and empowering managers to effectively coach the execution of the Strategic Opportunity Plan.
STRATEGIC ACCOUNT EXECUTION
Much of the effort that companies put into strategic accounts is focused on account planning. However, one of the biggest challenges we see with strategic accounts is getting the required buy-in to execute the account plan. SOAR Strategic Account Execution focuses on enabling Strategic Account Teams to more effectively use influence and persuasion to generate the buy-in required to execute strategic account plans. The result is a Strategic Account Team that can get the buy-in required to drive increased revenue and profitability in your most important accounts.