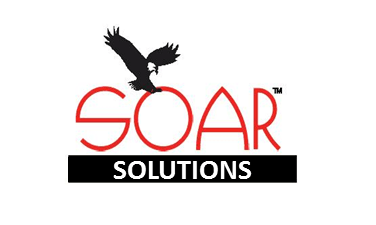 What would be the impact for your organization of having actionable customer insights?
Imagine increasing your organization's revenue by $23 million over 60 days. Customers using SOAR Performance Group's approach to Sales Analytics have experienced this type of result by turning data into insights and insights into meaningful activities that drive sales. The first step in our approach is to use the GAP Diagnostic to analyze both your internal data and customer data. The diagnostic then identifies your organizations biggest opportunities for:
Growth in Existing Accounts
Acquisition of New Accounts
Profitability Improvements
Based on the insights that the GAP Diagnostic provides, we then align the organization around the specific actions that can be taken to capture these opportunities through our Sales Strategy Workshop and document the specific activities necessary to capture these opportunities at the executive, manager and rep level through our Sales Performance Roadmap. This process enables our customers to move from insight to action and action to breakthrough.
Client Successes:
$23 million increase in revenue over 60 days
SALES CAPITAL MANAGEMENT
The rapid pace of change in today's business environment creates the need for an increasing number of companies to transform their sales organization. These transformations involve what they sell, who they target, how they sell, and why customers will buy from them. SOAR Sales Capital Management℠ enables clients to best align their sales team, sales talent, and customer engagement approach with go-to-market strategies to maximize their return on investment and deliver higher amounts of customer value.
Download SOAR Sales Analytics Overview PDF