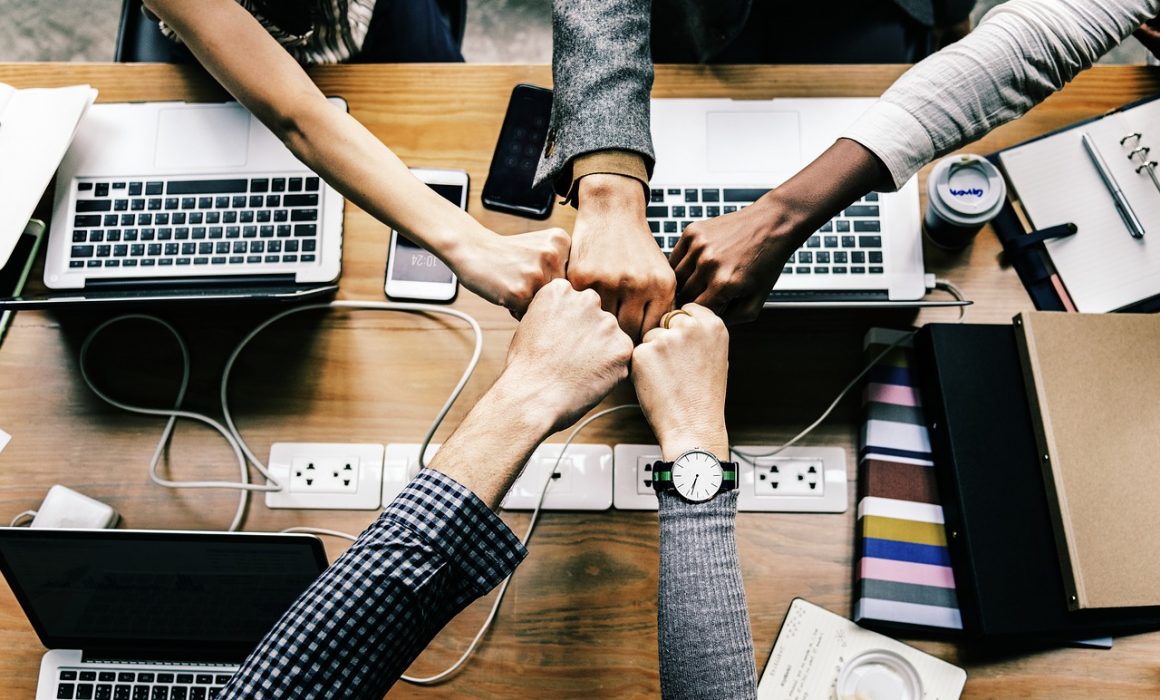 Welcome back to the Top Hunter Series! In our last installment, we discussed understanding the buying team for target accounts. This week, we will share with you part 2 of the fifth best practice as discovered through a series of interviews with top account acquisition reps. Best practice #5B is: Top Hunters Understand the Buying Process for Target Accounts & Align Their Selling Efforts with the Buying Process.
Once the buying team has been identified, top performing account acquisition reps focus on understanding the buying process. As one rep shared, "Once I know who is involved, I immediately start honing in on how they are going to come to a decision." In speaking with several reps, it became clear that each of them had a very clear mental map of how organizations buy their products, services or solutions. As they begin engaging with a target account, they intuitively identify where their buyer is in the process and align their activities to advance them towards the next step in the buying process.
You can replicate this approach by doing the following:
On a blank sheet of paper, write out every single step that buyers typically take when evaluating whether or not to work with your company. Don't skip any! Even small decisions within the evaluation process can have a big impact on your success.
Then, take a separate sheet of paper and sort these steps into the following categories:

Not in the Market
Problem Definition
Problem Validation
Solution Discovery
Solution Evaluation
Decision and Implementation

Next, determine what sales activities need to occur in order to move the buyer through the decision process.
Finally, at the bottom of each category stage, write down what "trigger event" occurs that moves the customer from one stage to the next
Below is an example of the output of this exercise: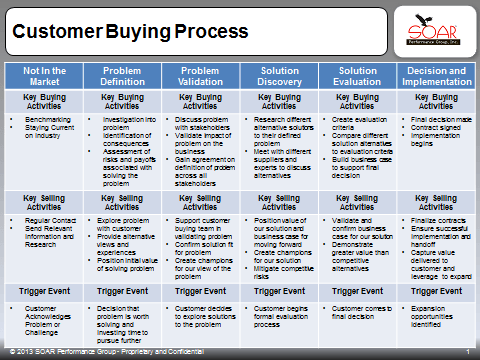 Working through this exercise with your sales teams creates a repeatable way to ensure that you align your selling activities with the customer's buying process. This supports better qualification of potential opportunities as well as faster advancement of qualified opportunities. Use this to support your efforts to close out 2013 with some new account wins!
Happy Hunting!
The 7 Best Practices of Top Hunters
There are some specific things that top sales hunters do that enable them to consistently win new business accounts. As we reviewed the insights that the top sales hunters shared with us, 7 best practices emerged as the keys to their success:
1.    Focus on acquiring new accounts
3.   Develop insights about target accounts and share these with target contacts
4.   Build compelling value propositions and emphasize them when prospecting
5.   Understand the buying team and buying process for their target accounts
5B. Align selling efforts with the buying process for target accounts
6.   Develop "multi touch" prospecting strategies
7.   Be tenacious and relentless in executing their prospecting strategies