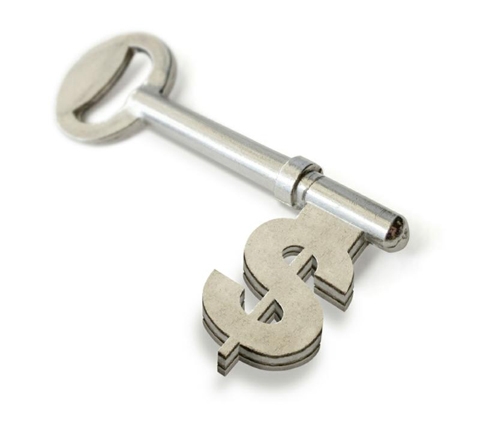 We have all heard that markets, customers and our sales environment are changing. Buying behaviors are changing. Customers are changing. Expectations inside the sales organization are changing due to the growing Millennial Sales Force. The ability to be flexible and readily adapt to change is a critical capability to ensure the effectiveness of your sales strategy. This morning, the Atlanta Chapter of the Sales Management Association quarterly breakfast addressed the topic of "Key Trends in Sales Force Effectiveness".
The breakfast event included an expert panel of Carl Strenger, VP of Sales Operations at UPS, Lindsey Nelson, VP of Sales Productivity at CareerBuilder, Matt Guido, VP of Alliances & Business Development at The SAVO Group and Erik Charles, Director of Product Marketing and Principal Incentives Strategist at Xactly. During the course of the discussion, the panelists shared their insights regarding the effectiveness of certain trends in Sales Force with the members of the Atlanta Chapter.  Below are the takeaways from this discussion and remember as Benjamin Franklin once said, "When you're finished changing, you're finished":
Key Trend #1 – The Customer Buying Process is Getting Shorter.
As a part of the information age, customers now have a more complete understanding of which solutions can meet their needs and they have knowledge of what the solutions can do and how the solution can do it. As sales leaders, according to the panel, the things to be aware of when the customer buying process is shorter and the customer has more information are as follows:
Do I have the right salespeople for a shorter sales cycle?  People who were good at teaching the customer about the solution now may be less effective than people who bring insight about unrecognized problems, unseen opportunities, and/or not yet thought of solutions.
Do my salespeople have access to the information they need when they need it?  With so much data in CRM systems, lead management and marketing automation systems, the key is getting your salespeople the right information at the right time so they are better prepared to close and advance deals.
Key Trend #2 – Organizations are Adapting to their Millennial Sales Force.
According to the panel sales forces are growing and organizations are reaching a point where a substantial part of their sales force is made up of individuals from the Millennial generation. This presents two challenges that sales organizations must adapt to:
Keeping Millennials motivated is the first challenge. Millennials desire more frequent recognition than their older peers.  One way sales organizations are adapting to this challenge is by adding positions within their sales organizations that allow for more frequent and incremental promotions.
The second challenge is a management/leadership challenge. Most sales leaders guiding their Millennial sales force are more familiar with sales processes and sales methodologies that were developed before the trend of a shorter customer buying process. To remain successful, organizations are looking at making effective changes in their technology, sales training and sales coaching to better enable their younger sales forces.
Key Trend #3 – Organizations are Reducing Metrics and Focusing on Measuring the Metrics that Matter the Most.
When the question about assessing and measuring sales force effectiveness was asked, the consensus amongst the panel was less is more.  The panel recommends focusing on 3 to 5 metrics that most directly impact your bottom line results and measuring individual and team performance only against these metrics.  Sales teams should not be allowed to prop up false success by reporting numbers that look good on a power point, but do not represent bottom line impact.  It is also important to consider both leading indicators as well as lagging indicators when evaluating which metrics to measure. The key is to set the 3 to 5 metrics that matter most, determine where your sales organization is against those metrics today, and then set a timeline for measurement of the metrics.
Key Trend #4 – No Product is Alone on an Island.
One panelist at the event noted that today almost no product stands alone by itself as the single solution to all of the customer's needs.  Instead, there will always be complimentary solutions offered to boost your products ability to add value to the client's business.  As a sales team, it is important to be aware of your own offering and be able to cross-sell to meet the specific needs of the client and improve your results.  This can also require involvement from partners.  The trend in partnerships and alliances that leads to sales force effectiveness is using data and information to better understand the partnership/alliance ecosystem.   Knowing which partners generate the most leads for X product, can allow sales leaders to work more closely with the partner to expand the offering into new territories or better tailor the offering to certain niche customers.
*The content of this article has been developed by SOAR Performance Group through its sponsorship of the Atlanta Chapter of the Sales Management Association.  Thought input for the article was derived from a recent Atlanta Chapter meeting and can be attributed in part to Atlanta Chapter members and discussion leaders from UPS, CareerBuilder, The SAVO Group and Xactly.