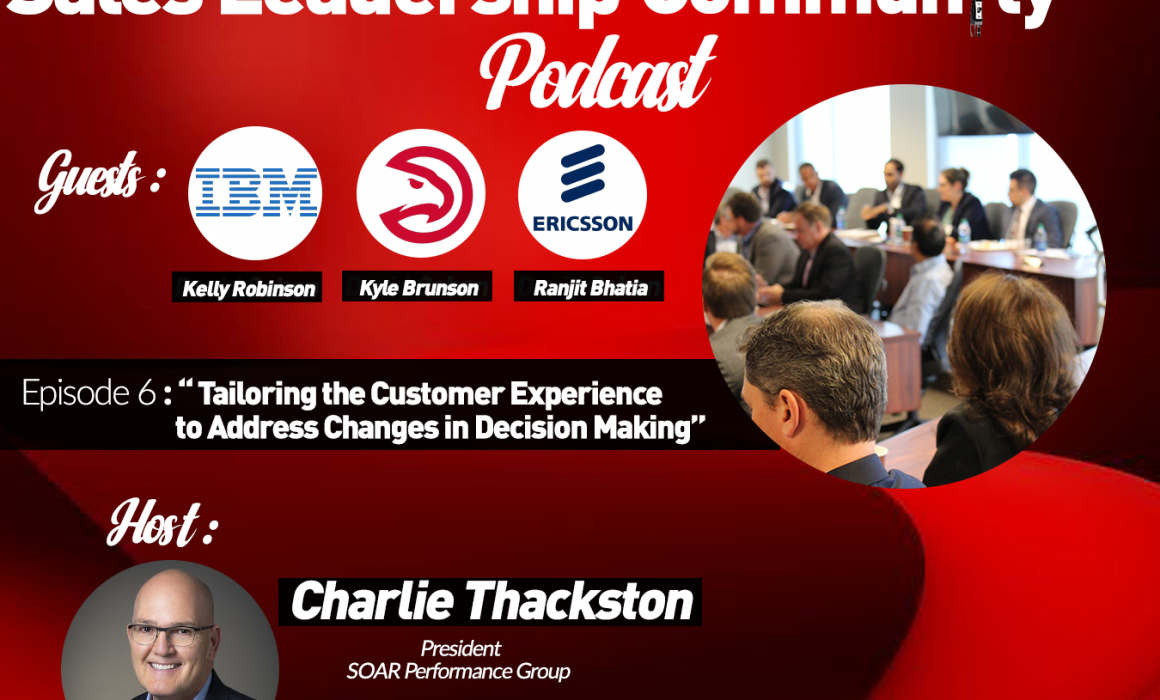 In this episode, Charlie sits down with Kelly Robinson, Kyle Brunson and Ranjit Bhatia to discuss tailoring the customer experience to address changes in decision making.
Questions discussed at the event:
How is customer decision making changing in your market?
Who is involved in purchasing decisions how that wasn't 5 or even 3 years ago?
How are these changes impacting your sales team?
What kinds of initiatives are you putting in place to deal with these changes in decision making?
What are some of the pitfalls or 'gotchas' that you would suggest other sales leaders watch out for as they deal with changing decision making processes?
How are you tailoring your sales experience to deal with new and changing stakeholders in the decision process?