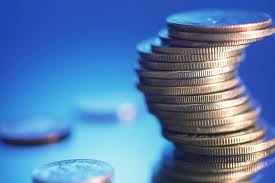 Every sales strategy shift comes with optimistic hopes that employees are going to make the changes required to ensure success of the strategy.  While hope is always important, the reality of sales roles is that compensation plays an important part in motivating behavior.  Therefore as a sales leader, when you adopt a new sales strategy, it is important to ask yourself – "how am I going to connect compensation to successful adoption and execution of the strategy?"
At a recent Atlanta Chapter of the Sales Management Association meeting, we posed this question in one of our small group discussions.  During this discussion two themes were prevalent that we wanted to highlight for you as a sales leader driving new strategies in 2013.
Key #1 to connecting strategy to compensation is having a clear strategy with identified behaviors that will make the strategy a success.  When connecting a strategy to something as specific as compensation, a vague strategy will just not work.  That is why it is critical to be clear in communication of the strategy as well as the behaviors or activities your people need to start and which behaviors or activities they need to stop.
Key #2 to connecting strategy to compensation is to align the objectives in the strategy with the objectives of the compensation plan to drive the behaviors for success you have identified.   This requires being specific and creating alignment between the strategy and the compensation plan.
Ultimately, the reason to connect strategy to compensation is to motivate change.  People like new strategies because they see new strategies as an opportunity to realize better sales results. Excitement will wane quickly if your people do not see results from the new strategy.  Results require a change in day to day behavior or activity of your sales teams.  Keep these two keys to connecting strategy to compensation in mind for ensuring the motivation required to realize successful execution of your new sales strategy.
*This post is Part 5 of a 6 Part Series on "New Year, New Sales Strategy: How can sales leaders drive successful execution of new sales strategies in the New Year?"  The content of this article has been developed by SOAR Performance Group through its sponsorship of the Atlanta Chapter of the Sales Management Association.  Thought input for the article was derived from a recent Atlanta Chapter meeting and can be attributed in part to Atlanta Chapter members and discussion leaders from Ricoh, UPS, Equifax, PWC, Aon Hewitt, Google, Vantedge Group, and Georgia State University.
See more in the series on new sales strategy:
Getting Off to a Quick Start with a New Sales Strategy
How to Connect Strategy and Compensation to Ensure Success of the New Sales Strategy