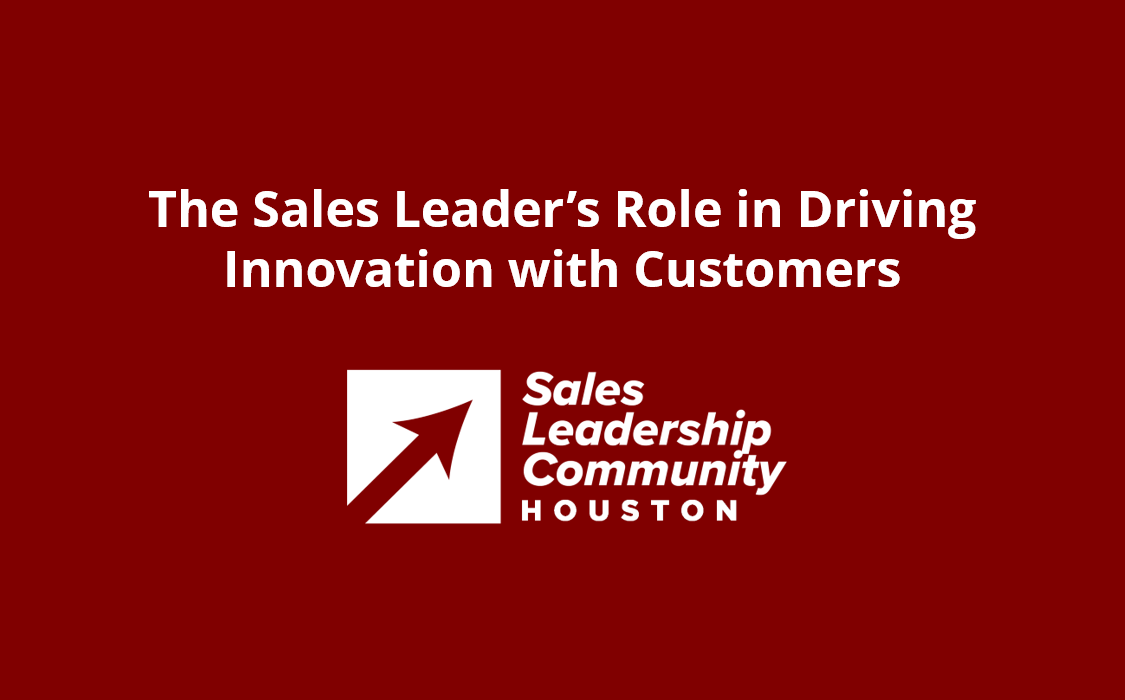 Senior executives from the community shared insights and perspectives on the role of the sales leader in driving innovation with customers. Hosts for the meeting was the Houston chapter of the Sales Leadership Community. Special thanks to the University of Houston and SOAR Performance Group.
Listen online or download to listen offline:
Featured panelists:
Chuck Gill from Hexagon PPM (Vice President, Go-To-Market & Field Development)
Eric Koach from Lenovo (Western Regional Sales Leader)
Alexis Langagne from Prosegur (Managing Director – North Latin America)
Charlie Thackston from SOAR Performance Group (President)
Questions discussed at the event:
To level set as a panel, from a sales leader's perspective how would you define innovation?
In your experience with customers, what do you feel customers expect from sales leaders relative to innovation?
How do you believe the role of the sales leader is changing relative to driving innovation with customers? Why is it changing?
What would be your top 3 recommendations to other sales leaders for balancing the expectations for "making the number" and driving innovation with customers?