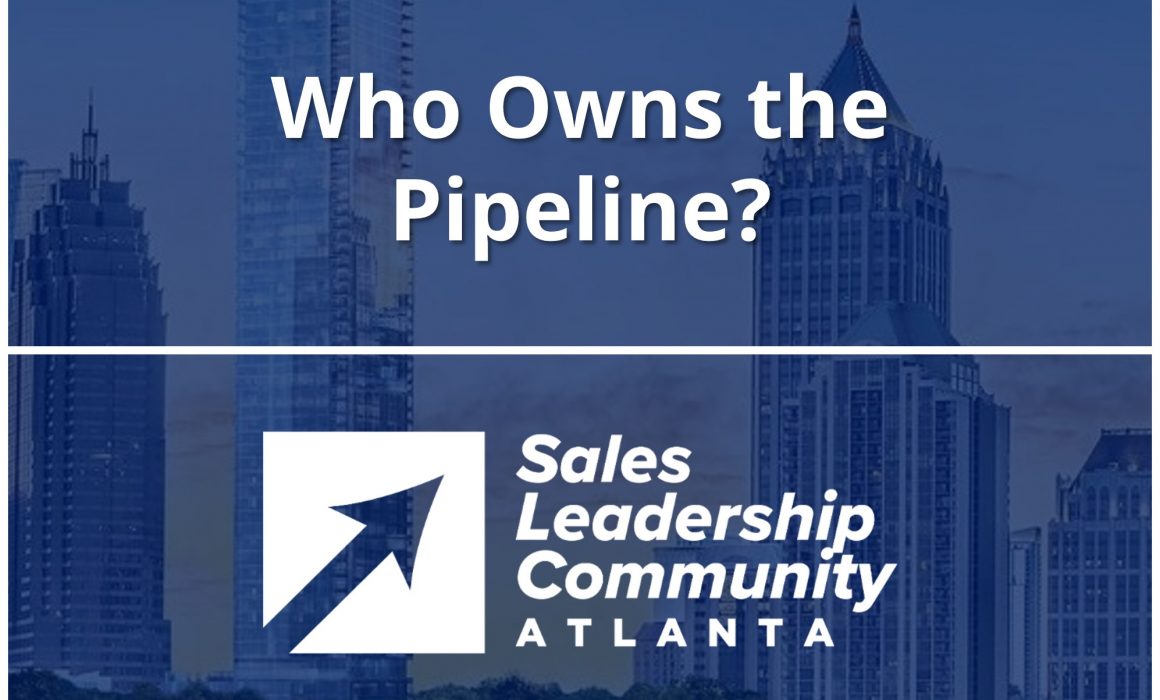 Who Owns the Pipeline? (A Sales Leadership Community Panel Discussion Hosted by the Atlanta Chapter)
Senior executives share their perspectives about pipeline ownership of opportunities with customers and prospects. The discussion covers their views on different aspects of the pipeline including:
Who really has accountability for and owns the pipeline?
What is the role of marketing in driving pipeline quantity, quality, and velocity?
What is the role of sales in driving pipeline quantity, quality, and velocity?
How are marketing and sales teaming together to drive pipeline quantity, quality and velocity?
What is the ideal (or preferred) size and shape of the pipeline?
The host for the meeting was the Atlanta Chapter of the Sales Leadership Community with support from Georgia State University and SOAR Performance Group.
Download the recording or listen online:
Who was on the panel?
Sydney Sloan (CMO. Market Leader. Startup Investor and Advisor.)
John Franco from Amazon Web Services (Head of Sales, Productivity Apps, Eastern U.S., Canada and LATAM, Amazon Connect and EUC)
Christiane Palpant from Georgia State University – J. Mack Robinson College of Business (Clinical Instructor of Marketing)
John Thackston from SOAR Performance Group (Vice President of Business Development)
The Atlanta Sales Leadership Community was co-founded by Georgia State University and SOAR Performance Group to create a forum for best practice sharing and executive networking within the greater Atlanta area. The community is a cross-industry organization of senior sales leaders focused on building a community within the Atlanta market for advancing best practices in sales leadership. It also creates networking and mentoring opportunities for Atlanta senior sales executives with Georgia State University students participating in the sales program. The community is led by the advisory board with representatives from companies that represent different industries and go-to-market models. In addition to the meetings, the community also provides online options for participation through recordings and an online community.