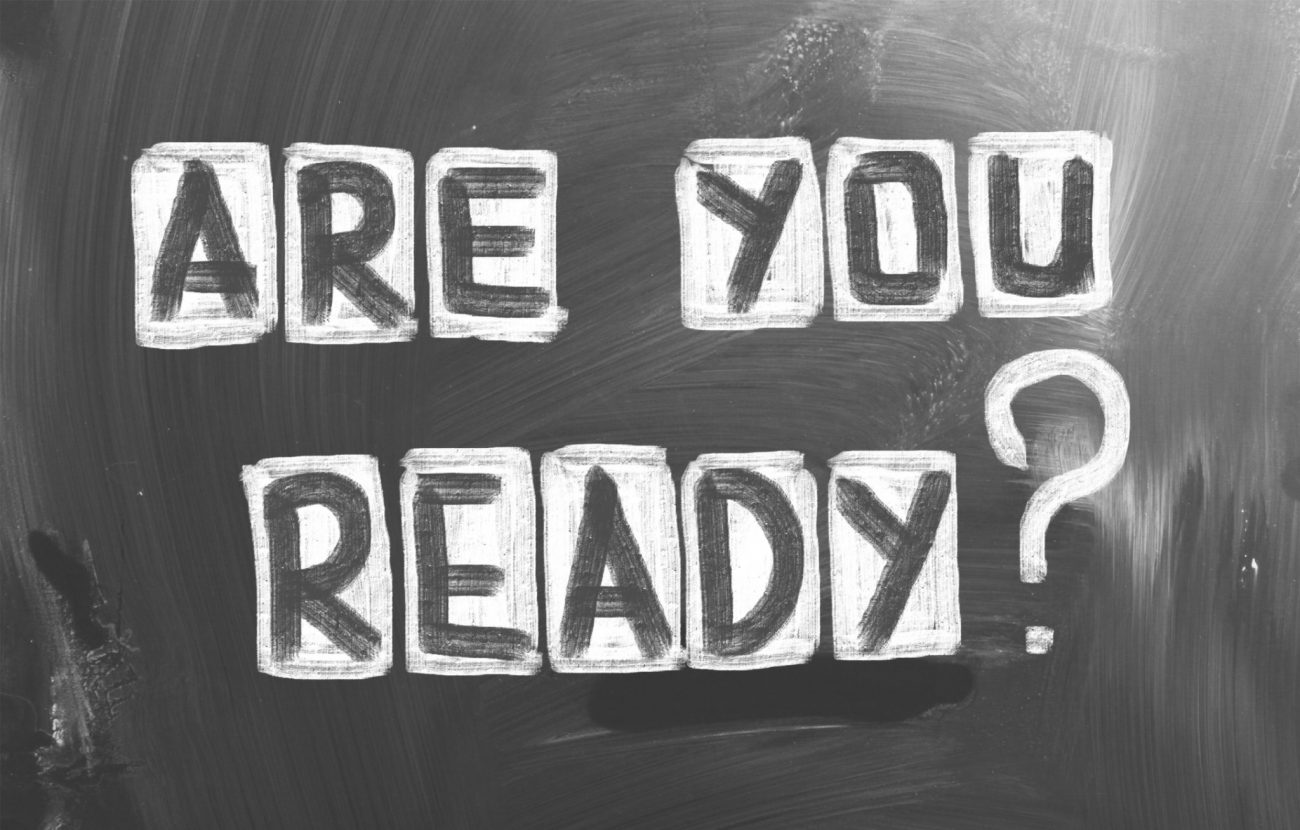 In this part of our series on sales transformation, we are examining the readiness of your sales team. Is your sales team ready for the sales transformation? Previously, we shared what transformation is and why you often hear so much talk about transformation, but rarely see it happen.
Let's revisit the home renovation example. You have made the final decision to move forward with renovating your house. Are you really prepared to go forward? Are you hiring a professional company or is it a DIY project? Can you afford to hire a professional company? Do you know how long the renovation will take? Do you have somewhere to stay if you have to move out of the house for a period of time? All valid questions that must be answered before you break ground.
Now imagine your sales organization is moving ahead with a transformation and their level of readiness will impact expectations for results, requirements to support the change (new customer engagement processes, new sales team capabilities, new ways of managing the business and new coaching capabilities) and approach to reach the results. Are they ready? In order to adequately answer that question, you'll need to attack it from 4 angles.
1. Vision
Do they have a clear vision of what transformation looks like? One of the most important things about a vision is that it shows the team why this is a great opportunity. They have to understand the future state the organization is driving towards and why this future will be better for them. It is critical to show them how the future will look so that they truly understand what they're aiming for. While having an idea of how the future will look is important, you have to have a clear path to get there and clearly identifying and communicating the strategic initiatives to the team will help in gaining their buy in.
2. Capability
Are they capable of executing the new expectations? When going through a transformation, you must determine what capabilities are necessary for each person to be successful. These capabilities often include different behaviors, knowledge, skills and attributes. Once these are established, it's important to uncover which capabilities each person has vs. which are needed and how to close that gap. When we were working with the "remodel" client from Part 1 in this series, we accomplished this by creating detailed development plans to provide a roadmap for the development of the capabilities required to accomplish the transformation. An extension of each person's personal capabilities is the organization's infrastructure. Again with our "remodel" client, we collaborated and created the proper systems, processes and tools that would enable each individual to be successful in their transformation.
3. Attitude
Do they have the "right" attitude to embrace the transformation? In the "remodel" transformation, some in their organization had the ability to transform, but not the will while others had the will to transform but not the ability. So, the key is first determining who in the organization has both the will and ability to be champions for the transformation and champions in driving the transformation. Subsequently, it's imperative to determine how to best close the gaps in either will or ability across the organization. For issues of will, it is about helping people to understand the vision and how it will make their life better. For ability, it all circles back to building the new organizational capabilities required.
4. Motivation
How motivated are they to move toward the transformation? Motivation is very similar to "having the will" in the attitude piece above. Your people need to feel like they can be better, know that someone is going to help them get better and believe that in some way their life is going to better after they go through the transformation. Motivation is also driven by the recognition that you give. It's important to identify, promote, compensate and celebrate team members who are successfully making the transition within your organization to both reward those that transform and encourage those still on the fence.
Be prepared to help each person
Going through a transformation is difficult, especially for those who have to alter their everyday business activities to accommodate the change. But as a leader, it is imperative that you are prepared to help each person through the transformation process so that the organizational transformation as a whole can be a success. Will everyone make it to the new transformation state? Find out next time in Part 4 of the Considerations for Your Next Sales Transformation blog series!
For more on considerations for sales transformation: