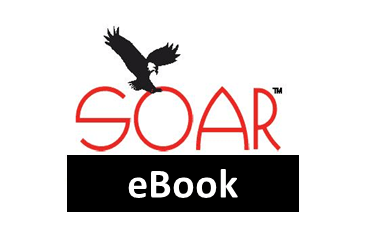 eBook – From Sales Strategy to Execution
The rapid pace of change in today's business environment creates the need for an increasing number of companies to transform the way they sell. This involves changing the way their assets (sales team, sales talent and customer engagement approach) with their new go-to-market strategies. This new way of thinking about the sales organization can be called Sales Capital Management.
Sales Capital Management starts with a current state analysis and organizational benchmarks for sales execution. This is best accomplished by a combination of Sales Analytics, Sales Execution Assessment and Employee Analytics. From these activities, insights will emerge that can be built upon through proven approaches for sales talent development, sales leadership and coaching, funnel and forecast management, strategic account execution, and strategic opportunity execution.
Download the Full eBook (From Sales Strategy To Execution)
Solution Overview
SOAR Performance Group tailors our proven solutions to fit the unique selling environments of our customers and address each of their specific business challenges. Below is a quick overview of SOAR's solutions.
Sales Analytics:

Allows sales and marketing leaders to make better business decisions by harnessing the power of actionable customer insights.

Sales Execution Assessment:

Enables sales organizations to understand the current state of their sales effectiveness so that they can identify and close gaps in effective sales execution.

Employee Analytics:

Enables sales organizations to drive improved performance by effectively hiring and developing top performers.

Sales Talent Development

Enables sales organizations to understand the current makeup of their sales talent, identify priority areas for talent development and deploy the critical sales skills their team needs to achieve results.

Sales Leadership & Coaching:

Enables sales leaders to lead and manage their organizations to achieve breakthrough results.

Funnel Forecast Management:

Enables sales organizations to drive predictable, repeatable results by implementing a consistent approach to Funnel and Forecast Management.

Strategic Account Execution:

Enables sales organizations to grow share of wallet and improve account relationships with their most strategic customers.

Strategic Opportunity Execution:

Enables sales organizations to improve win rates through a consistent approach to managing strategic opportunities.
eBook: From Sales Strategy to Execution