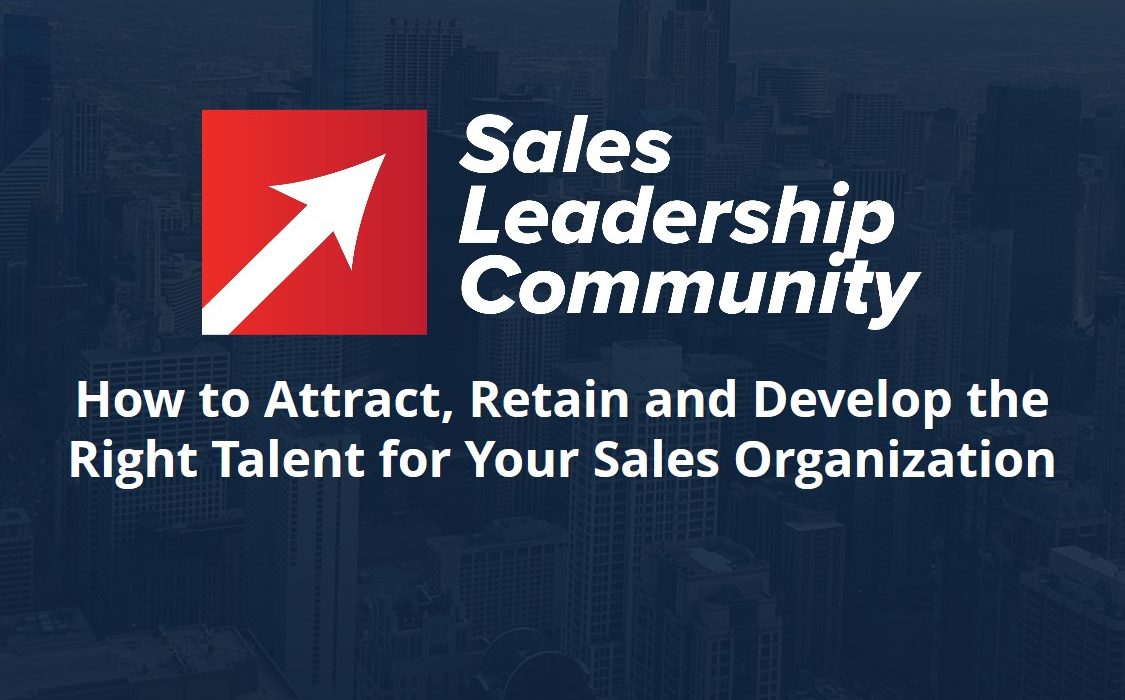 Thank you to everyone that came out to the Chicago Sales Leadership Community meeting. It was a great opportunity to network, share and learn. The meeting included a panel discussion on "How to Attract, Retain and Develop the Right Talent for Your Sales Organization". The panel from the community shared insights and perspectives on strategies and tactics their companies are using to build high performing sales organizations.
Who Were the Panelists?
David Cohen – LinkedIn Talent Solutions – Vice President of Sales, North America
Sunil Hazaray – Siemens Healthineers – Vice President, NRL, Strategic Corporate Accounts
Robert Callaci – TransUnion – Senior Vice President, Sales
John Thackston – SOAR Performance Group – Vice President / Panel Discussion Moderator
Listen to or download the audio from the meeting:
Questions discussed at the event:
What is your company doing to attract the right people to your sales organization?
What is changing about the requirements for top sales performers?
What are you doing as a sales leader to retain your sales talent?
What is your philosophy around employees leaving to go to a competitor?
How important is building a pipeline or bench of sales talent?
How are you determining if candidates have the skills to be successful in sales?
Finally, thank you to our hosts for the meeting, DePaul University's Center for Sales Leadership.
Why Should You Attend Future Meetings?
The meetings offer opportunities to:
hear from other sales leaders to get their perspective on important topics you face within your company
meet other sales leaders from the area to expand your personal and professional network
connect with DePaul University students participating in the sales program to identify potential sales talent
ask your questions to the panel (and group) to get further insights.
Who Will You See at Meetings?
Previous events have included sales leaders from top companies of all sizes and industries. Plus, there will be DePaul University students that are participating in the sales program (are you looking for some sales talent for your organization?) Meetings are open to practitioner sales leaders and invited guests.
When Was the Meeting?:
February 17, 2017 / 7:30am – 9:00am
Where Was the Meeting?:
DePaul University Center for Sales Leadership
1 E. Jackson
8th Floor, Room 8005
Chicago, IL 60604
About the Chicago Sales Leadership Community
The Chicago Sales Leadership Community was co-founded by DePaul University and SOAR Performance Group to create a forum for best practice sharing and executive networking within the greater Chicago area.
The community is a cross industry organization of senior sales leaders focused on building a community within the Chicago market for advancing best practices in sales leadership.
It also creates networking and mentoring opportunities for Chicago senior sales executives with DePaul University students participating in the DePaul University Sales Program.
The community is led by the advisory board with representatives from companies that represent different industries and go-to-market models.
In addition to the breakfast meetings that include panel discussions on sales leadership topics, the community also provides online options for participation.
Recordings from the panel discussion are posted in the previous events section.
We look forward to seeing you at the next meeting!