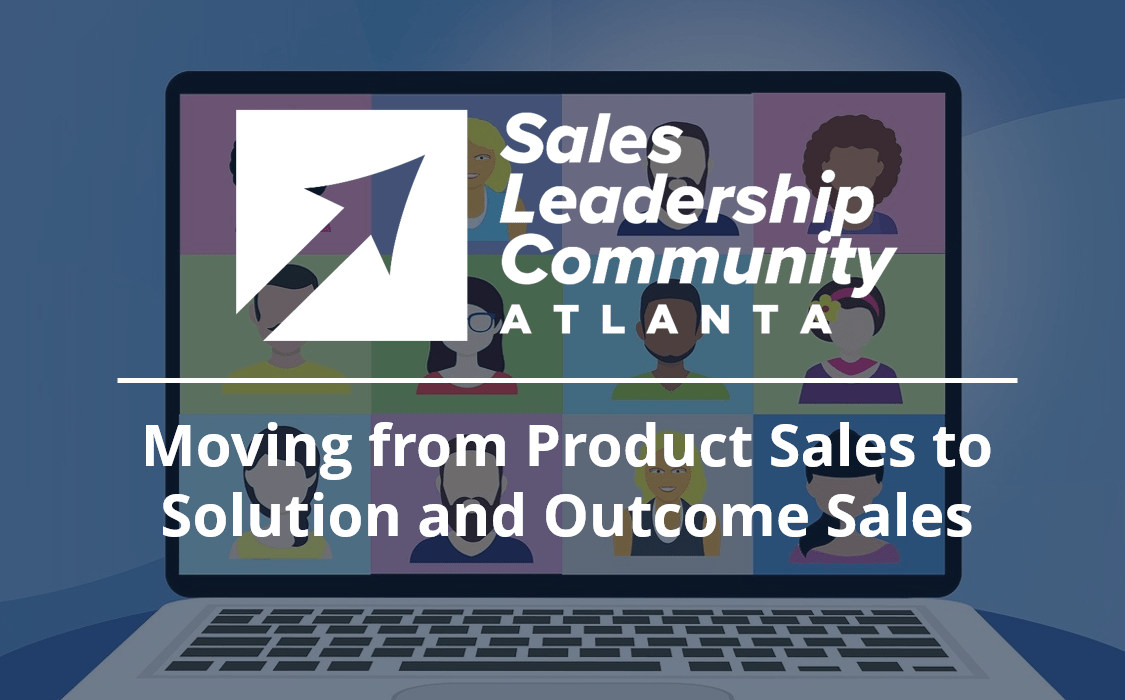 Senior executives from the community shared insights and perspectives on how their companies are transforming their sales organizations to meet the expectations of today's buyers by moving from product sales to solution and outcome sales.  Hosts for the meeting was the Atlanta chapter of the Sales Leadership Community.  Special thanks to Georgia State University and SOAR Performance Group.
Listen online or download to listen offline:
Featured panelists:
Deron Frye – Major Accounts & Atlanta Site Leader at Zoom
Julia McAllister – SVP Sales & Account Management at Intalere
Matt Otten – EVP Sales at Conduent
John Thackston – VP, Business Development at SOAR Performance Group
Questions discussed at the event:
When we met as a board group, this topic of moving from product to solution or outcome sales was really hot. Why do you believe this is such a relevant topic?
What are some of the initiatives that you have put in place to move towards solution or outcome-based selling?
What have you seen work well in this area and what have you seen be a challenge?
Why should customers want to buy in this way?
What kinds of business results have you seen from initiatives focused on moving to more outcome based selling approaches?
What recommendations would you make to other sales leaders as they think about moving to more outcome based selling approaches?