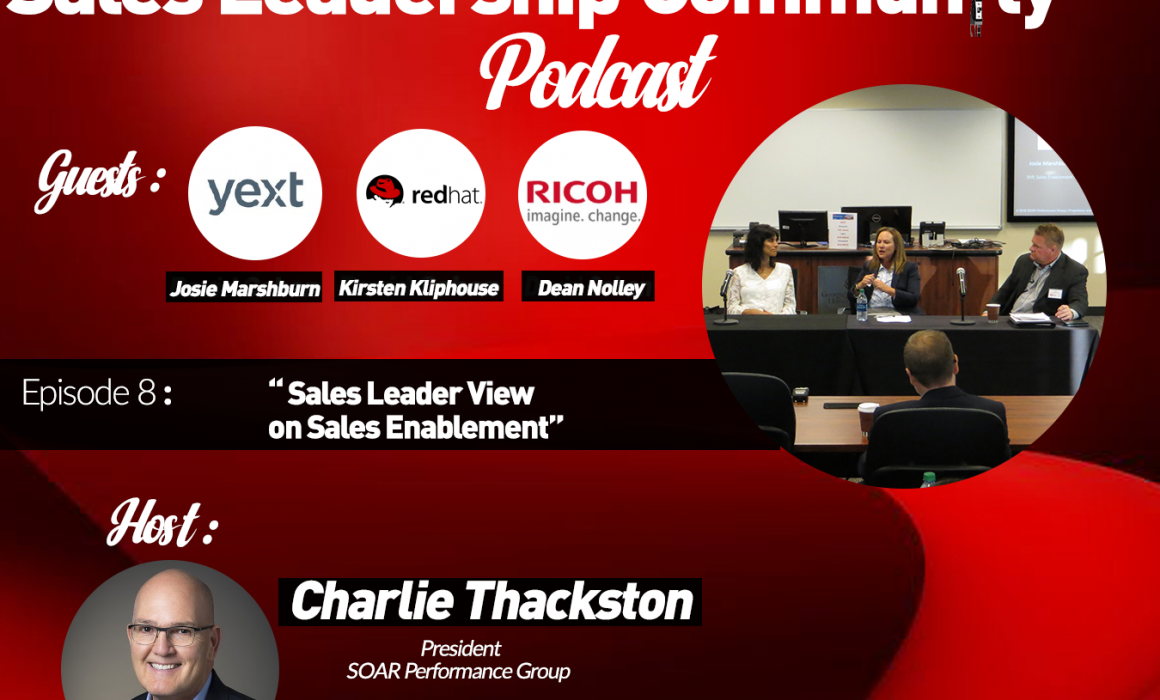 In this episode, Charlie sits down with Josie Marshburn of Yext, Kirsten Kliphouse of Redhat and Dean Nolley of Ricoh to discuss their views on sales enablement.
Here is a list of questions discussed:
What does sales enablement mean to you and your organization?
Which functions are involved in sales enablement and how do you manage handoffs between groups?
At your company, what types of sales enablement initiatives have you put in place?
Of these initiatives, which have been the most impactful and what results have you seen?
Why do some sales enablement initiatives drive greater results than others?
As you are making investments in sales enablement initiatives, how do you evaluate the ROI?
What is the biggest piece of sales enablement advice you would like to give other sales leaders?