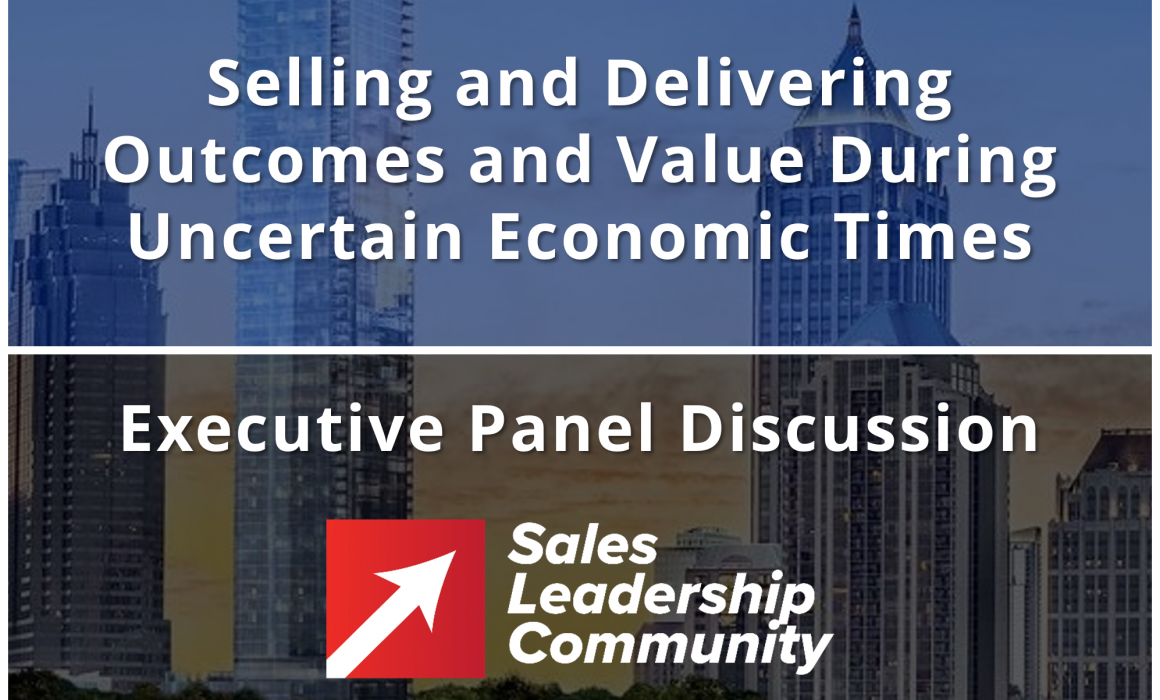 Senior executives share perspectives and insights related to selling and delivering outcomes and value during uncertain economic times.
The discussion provides answers to these questions:
What behavior changes are you seeing in engagements with prospects and customers in today's uncertain economic environment?
How is the uncertain economic environment impacting the customer's buying journey?
What is your organization doing to sell outcomes and value during uncertain economic environment?
What is your organization doing to deliver of outcomes and value during uncertain economic times?
Listen online or download to listen later:
Who was on the panel?
Jeff Depa from Gainsight (Chief Revenue Officer)
Steve Frost from TSIA (Vice President and Managing Director)
Natasha Narayan from IcebergIQ (CEO and Co-Founder)
Megs Suratkal from Hewlett Packard Enterprise (Global Vice President of Customer Experience & Customer Success)
John Thackston from SOAR Performance Group (CEO)
This virtual meeting included 60 minutes of panel discussion plus 30 minutes of virtual networking.
The hosts for the meeting were all 3 Chapters of the Sales Leadership Community (Atlanta, Chicago, and Houston).
Additional support from:
When was the meeting?
April 18, 2023 / 2:00pm Eastern US
Where was the meeting?
Virtual meeting
Why should you attend future events?
Events offer opportunities to:
hear from leaders to get their perspective on important topics you face within your company
meet other revenue leaders to expand your personal and professional network
connect with university students to identify potential talent for your organization
ask your questions to the panel (and group) to get further insights.
Who else might be attending?
Events include leaders and senior executives from top companies of all sizes and industries.
Plus, there will be students from Georgia State University, DePaul University, and the University of Houston that are participating in each school's sales program.
Events are open to practitioner sales leaders and invited guests. Registration is required.
About the Sales Leadership Community (SLC)
The Sales Leadership Community is a partnership between universities, executive sales leaders, and SOAR Performance Group to create a forum for best practice sharing and executive networking in local markets.
The Sales Leadership Community also creates networking and mentoring opportunities for senior sales executives with university students interested in sales careers.
Each community is led by an advisory board with representatives from companies in different industries and with different go-to-market models.
In addition to in-person and virtual meetings, there are online options for participation through a LinkedIn community and recordings from past events hosted by the Atlanta Chapter, the Chicago Chapter and the Houston Chapter.