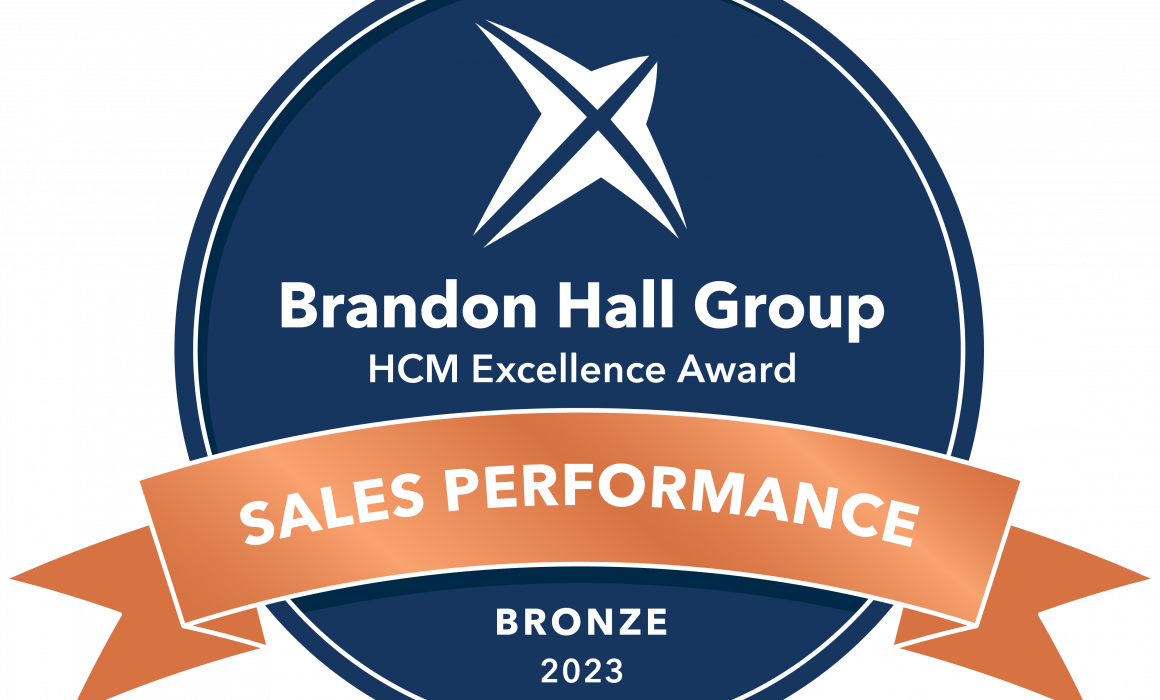 SOAR Performance Group, the leader in consulting and training for go-to-market organizations, won a coveted Brandon Hall Group Bronze Award for Excellence in the Sales Performance area, in the category Best Model of a Growth Focused Organization. The award was announced on August 17, 2023. The winners are listed at http://www.brandonhall.com/excellenceawards/past-winners.php.
SOAR is honored to win the HCM Bronze Award for tailoring and deploying our Value Creation program in partnership with Seismic. Seismic and SOAR partnered together to transform the organization's approach to buyer and customer engagement, all while integrating a major acquisition. The Value Creation Initiative with Seismic was a critical enabler, meaningfully increasing both the scale of Seismic's business as well as the value delivered to Seismic customers.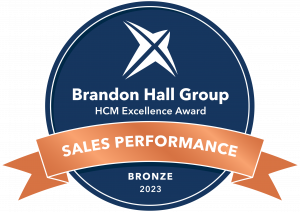 "We are thrilled to see our partnership with Seismic recognized for business impact," said CEO of SOAR Performance Group, John Thackston. "The unique combination of the SOAR Value Creation Methodology with the Seismic Enablement Cloud™ is truly differentiated. This allowed Seismic to see improvements in deal size, win rates, and client retention- all while maintaining world class customer satisfaction. We look forward to seeing Seismic continue to expand their market leadership."  
"It is great to see our teams and partnership with SOAR Performance Group recognized by Brandon Hall Group," said Toby Carrington, Chief Business Officer at Seismic. "We selected SOAR to partner with for the creation and deployment of the Seismic Value Methodology and we have been thrilled with the results. More importantly, it has supported us in creating greater levels of value and satisfaction for our global customer base."
About the Award
"Excellence Award winners are shown to be organizations that truly value their employees and invest in them through their human capital management programs. These HCM programs have been validated as best in class for business value and the impact on the employees themselves," said Brandon Hall Group Chief Operating Officer Rachel Cooke, HCM Excellence Awards program leader.
Entries were evaluated by a panel of veteran, independent senior industry experts, Brandon Hall Group analysts, and executives based on these criteria:
Alignment to their business need and environment
Program design, functionality, and delivery
Adoption, integration, user experience, innovation, and creativity
Overall effectiveness, impact, and measurable benefits
Excellence Award winners will continue to be honored at Brandon Hall Group's HCM Excellence Conference, February 13-15, 2024, at the Hilton West Palm Beach, Florida. Select winners also will serve as presenters in breakout sessions, sharing their leading practices during the conference.
"Our award winners are relentless in their pursuit of excellence," said Brandon Hall Group Chief Executive Officer Mike Cooke. "We have received some of the most innovative use of HCM strategy that we have seen in the last 30 years, and in most cases, technology and collaboration across departments have helped them achieve amazing business results."
About Brandon Hall Group™
Brandon Hall Group is the only professional development company that offers data, research, insights, and certification to Learning and Talent executives and organizations. The best minds in Human Capital Management (HCM) choose Brandon Hall Group to help them create future-proof employee development plans for the new era.
For over 30 years, we have empowered, recognized, and certified excellence in organizations worldwide, influencing the development of over 10 million employees and executives. Our HCM Excellence Awards program was the first to recognize organizations for learning and talent and is the gold standard, known as the "Academy Awards of Human Capital Management."
The awards recognize the best organizations that have successfully developed and deployed programs, strategies, modalities, processes, systems, and tools that have achieved measurable results. We are honored to receive applications from organizations worldwide ranging from small, medium, large, and global enterprises to government, not-for-profits, and associations.
About SOAR Performance Group
SOAR Performance Group helps clients grow their revenue through consulting and training focused on optimizing Go-To-Market. From landing new customers through driving adoption, expansion and retention, SOAR brings a unique portfolio of IP and implementation models focused on driving sustainable revenue growth. To learn more, visit SoarPerformanceGroup.com and follow us on LinkedIn.
About Seismic
Seismic is the global leader in enablement, helping organizations engage customers, enable teams, and ignite revenue growth. The Seismic Enablement Cloud™ is the most powerful, unified enablement platform that equips customer-facing teams with the right skills, content, tools, and insights to grow and win. From the world's largest enterprises to startups and small businesses, more than 2,000 organizations around the globe trust Seismic for their enablement needs. Seismic is headquartered in San Diego with offices across North America, Europe, and Australia. To learn more, visit Seismic.com and follow us on LinkedIn, Twitter and Instagram.