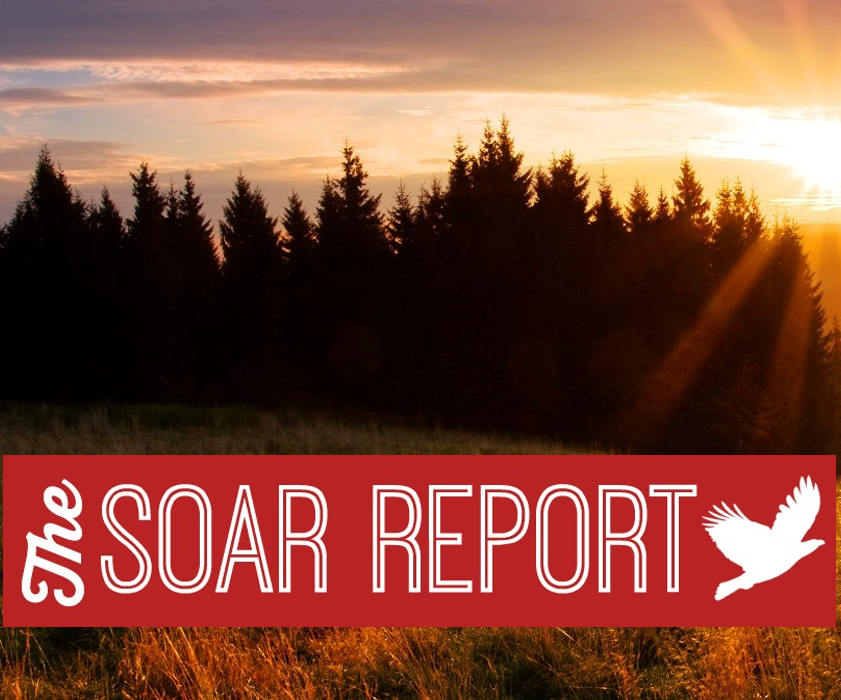 We're almost at the end of the year; however, that doesn't mean it's time to let up! In this month's newsletter, we're sharing a few posts to provide you with ideas on where to focus in these last couple of months.
We'd also like to share the outcomes of our October Sales Leadership Community meeting in Atlanta. We had a great turn out and a lively discussion about how to finish the year strong and get ready for a fast start to the new year. The audio is posted here for those who missed it. The quick summary is posted here.
Remember, your Strategy creates your Opportunities which drives your Actions that deliver the Results.
Sincerely,
Charlie Thackston
President, SOAR Performance Group
---
Atlanta Sales Leadership Community Audio:
"Finishing the Year Strong and Getting Ready to Start Fast Next Year"
Audio recording from the October 7th Atlanta meeting with panel discussion including sales leaders from FIS, EY, and ABB Enterprise Software. Listen Here
---
Research:
2016 Remote Sales Execution Effectiveness Research Findings
In the past twenty years, the work environment for professional sellers has changed dramatically. This research initiative focuses on understanding the impact on sales management and sales leaders. Read More
---
Blog Post:
Playbook for Accelerating Sales Strategy to Team Execution to Results
We understand the challenges faced by sales leaders in adopting and executing a new sales strategy and provide this playbook for accelerating strategy to execution to results.
---
Coming Soon:
Chicago Sales Leadership Community Launch
The Sales Leadership Community is expanding with a chapter in Chicago. SOAR Performance Group and DePaul University's Center for Sales Leadership are co-founding the group.
Read More and Sign Up for Updates
---
eBook:
8 Essentials For Scaling Sales Success
Driving the right mindset, practices and behaviors required for your sales organization to deliver predictable, repeatable and meaningful results.
---
For more on other areas of SOAR thought leadership: