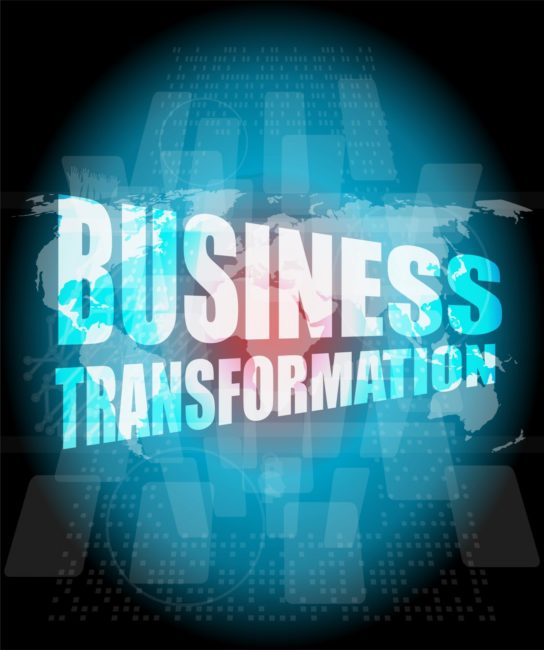 Georgia State University and SOAR Performance Group hosted over 50 senior executives from companies like Georgia Pacific, IBM, Ricoh, AT&T, First Data, Worldpay, Equifax, Ericsson, NCR, SAP, Merrill Lynch and Randstad at the inaugural event for the Sales Leadership Community in Atlanta. Also represented were several emerging growth companies like Navicure, Aptean, Pros and Verint. The event was a tremendously successful forum for best practice sharing and executive networking for sales leaders within the greater Atlanta area. The event began with networking and ended with a panel discussion about how top sales executives lead through effective sales transformation.
Panel Discussion of Executive Sales Leaders
During the panel discussion, one of those panelists, the Executive Vice President for a cloud based revenue cycle management company, had an interesting response when asked for his definition of sales transformation. He defined sales transformation as successfully deploying specific strategies, tactics and technologies within the sales organization. He referred to this approach as building the right "Sales Ecosystem". However, the sales ecosystem by itself is not enough; it must be complemented by a company-wide cultural commitment to growing the business. The sales organization, finance, marketing, operations and service departments must be on the same page and embrace a culture of growth and customer success. If not, transformational efforts are likely to fail. Transformation must include the development and management of cross functional capabilities and competencies across other departments in order to work together to reach sales targets and objectives.
6 Key Elements to Effective Sales Transformation
For this blog, we focus on the sales component of a successful transformation. Below are 6 key sales elements within the Sales Ecosystem that have the greatest impact on effective sales transformation:
Sales processes, methodology and coaching as well as opportunity and key account management. It is especially critical that the decisions made here are aligned with the growth and go to market strategy, not just the latest fad.
Providing the sales teams with actionable intelligence, including buyer personas, market trends and sales ready collateral. This can be especially valuable when paired with the right technology platform to deliver this content
Strategy elements such as sales organization design, role design and expectations. Customer segmentation and alignment of resources to these accounts in addition to the work of quota setting and compensation.
Since customers are engaging with sales professionals deeper in the sales cycle than ever before, ensuring that there is alignment between the two organizations in terms of messaging, content production, content distribution, lead generation and handoff is critical to ensure that the sales teams are in the right place at the right time when the customer is ready to engage.
If an organization is going to transform, it will require the people to develop new skills. All too often, this element is ignored, or addressed with a generic approach. To drive true transformation, look at the most critical skills that your team members will need to succeed in the new world and invest in building these with them, whether it be through training, peer mentoring or coaching.
Sales Operations is the glue that brings a transformation together and underinvesting in this capability will severely damage your transformational efforts. Make sure you have the right people who not only understand the mechanics of finance and forecasting, but people that truly understand the entire ecosystem and how critical it is for each element to be run successfully if the organization is going to make the leap to the next level of performance.
Leveraging these 6 elements of the sales ecosystem will ensure that you have all of your bases covered in order to drive the kinds of business results you are looking for through your next sales transformation. Best wishes to you as you embark on your transformation journey-the road is not an easy one, but it can pay incredible dividends!