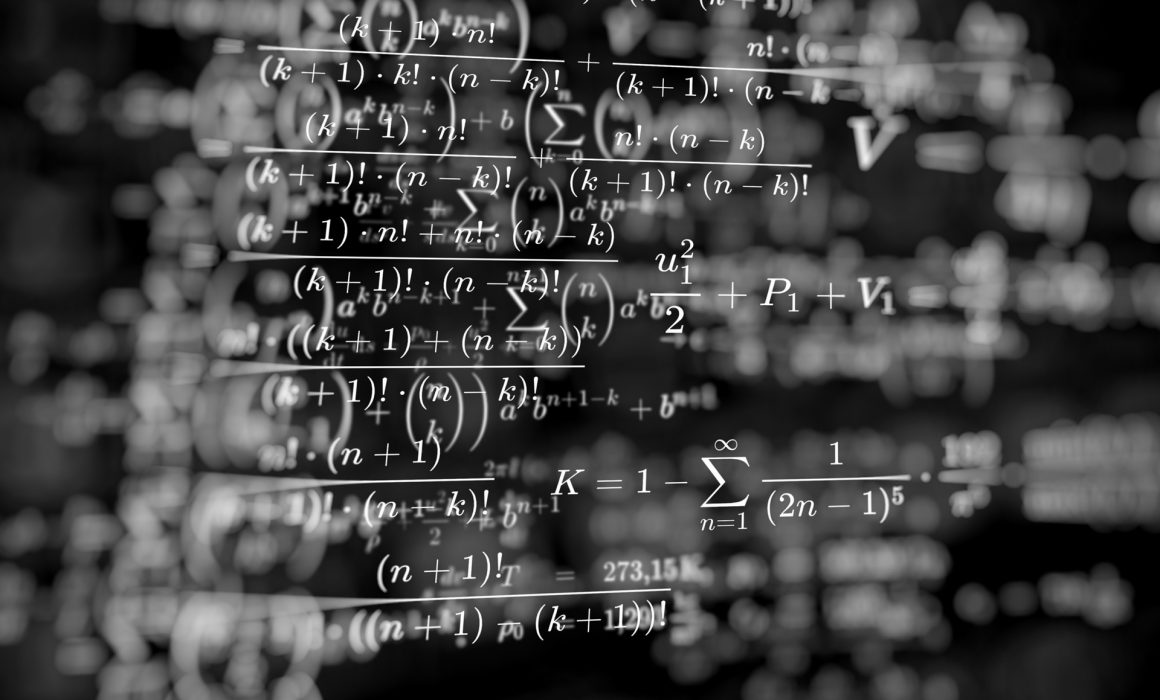 The following piece is a collaboration between John Thackston of SOAR Performance Group and Tony Smart, Head of Services and Strategic Advisory at Gainsight.
While spending time with c-level executives across a broad range of companies over the past two months, three truths have become abundantly clear:
Everyone has re-written their forecasted plan for the year.
A huge majority are reducing their planned net new business sales, in some cases by as much as 80-90%.
The majority of planned growth is now expected to come from the existing customer base.
With these three truths in mind, executives are also coming to a stark realization.
Over the past several years, in a booming economy, their teams got very good at landing new customers and deploying those customers.  The entire Customer Success profession emerged as a critical capability for ensuring that customers had successful deployments and became brand advocates.  However, there is an equation which many organizations have not solved for or have lost the muscle memory around – how to drive a large % of total company growth from existing customers.  Organizations that take a hard look at this will find the equation simple to solve for, but hard to execute on: 
Customer Success + Sales Alignment = Accelerated Growth.
We already know that a synergistic and well-orchestrated focus on Customer Success across any company is one of the leading revenue and growth drivers. Recent research has shown that:
Increasing retention rate 5% can equal a profit increase of 25-95%.
80% of company's future revenues will likely come from 20% of its customers.
The cost of acquiring a new customer (Customer Acquisition Cost or CAC) averages 5-25x more expensive than retaining an existing one.
Why is this a hard equation to execute on? Here are the main drivers we see spanning organizations from the Fortune 500 through high growth emerging tech companies:
Not Focusing on Existing Customer Revenue Retention
Misalignment with Customer Potential
Misaligned Incentives
Unclear Customer Engagement Model
Ineffective Handoff and Collaboration Process
Skill Gaps
 
Let's break each of these down with some real world examples of how to solve for them.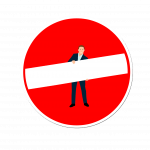 Not Focusing on Existing Customer Revenue Retention
Maintaining the revenue from your existing customer base is first and foremost paramount in any type of business. It is critical to have that solid foundation and have the visibility and playbooks in place to ensure your current customers are maximizing the benefits of their current investment in your products and realizing your solution's potential value. Knowing how your customers use your products, what customers are at risk of churn and managing that risk effectively is critical in this type of business. If your customer is not prioritizing your product as critical for their business, then the risk of that customer churning or not expanding increases exponentially. There will be no revenue growth.
Technology exists to support this efficiently. For example, Gainsight's Renewal Center application provides a consolidated picture of upcoming renewals leveraging robust data such as product usage, breadth and depth of product adoption and health scores to rollup a predictive renewal score using data science to provide a level of renewal risk. From that, the customer success team can develop a detailed action plan to immediately address areas of risk and shore up the protection of the existing revenue.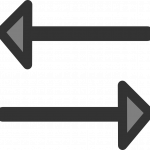 Misalignment with Customer Potential
One of the culprits holding back customer growth is a poor understanding of customer potential and alignment of the right roles to support that customer in growing their relationship with your organization.  We were recently sitting with a very frustrated CRO who was lamenting that, in spite of dedicating a lot of sales resources to up-selling, they were still behind their up-sell targets.  A quick look at their customer segmentation and prioritization revealed that the main driver of resource allocation was customer size.  Meaning, F500 customers got a lot of focus and smaller organizations received progressively less focus.  This is natural organizing principle, but leads to some frustrating outcomes.  Customer managers at this organization were spending a lot of time building relationships with large customers, but these customers were very mature in their solution deployment and frequently had ceilings on their growth potential.  Ultimately, this organization decided to rethink how they segmented and aligned resources using a MAP approach:
Maintain – these customers have strong advocacy but limited growth potential.  They were assigned Customer Success Managers who had the ability to maintain the high advocacy and grow relationships within the customers.
Accelerate – these customers have strong advocacy and high growth potential. They were assigned both a Customer Success Manager and an Expansion Customer Executive.  The CSM was responsible for driving adoption and advocacy while the Expansion Customer Executive was responsible for driving expansion into new areas.  Regular customer strategy and planning was put in place with joint ownership and incentives across CS and Sales.  For example, EAE's had a portion of their comp related to NPS and advocacy to ensure that they were not expanding to the detriment of the relationship.
Protect – these customers have low/medium advocacy and growth potential.  These might otherwise be defined as 'at risk' customers. These customers were assigned to CSMs who were highly skilled at removing technical and adoption challenges.
 
Through focusing the right resources on customers with the most growth potential, this organization was able to increase their up-sell by >15% in one year.
Using tools to help quickly identify opportunities for up-sell and cross-sell can help accelerate revenue growth potential in existing customers. For example, Gainsight's solution leverages Scorecards utilizing a number of inputs such as trends in product usage, CSM assessments, NPS, and support tickets. When coupled with Success Plans, the customer success team can quickly align with a customer's strategic business objectives, deliver them successfully, and drive expansion growth programmatically and at scale.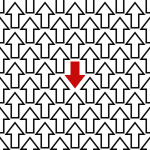 Misaligned Incentives
For CS and Sales teams to effectively collaborate, aligned incentives are key.  Providing CSMs with incentive to create the right conditions for growth and to identify opportunities to grow within customers is a best practice.  However, this well intentioned approach can have unintended consequences when taken to the extreme.  For example, putting quotas on CSMs has been shown to have the unintended consequence of reducing customer trust and advocacy.  Once customers realize that the CSM is essentially a sales person with a different title, they are reluctant to engage.  On the flip side, taking quota carrying sellers and focusing them on growing existing customers without adapting their incentives to focus on NPS/customer advocacy is a recipe for disrupting your customer relationships. When focusing on customer growth, ask:
Do our incentives reward the behavior that will drive customer growth?
What incentives should we add to reward these behaviors?
What incentives should we remove which are preventing these behaviors?
 
This spot check will ensure that you aren't accidentally holding back customer growth due to misaligned incentives.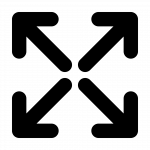 Unclear Customer Engagement Model
Growing within existing customers is a team sport and it is critical to define the roles and expected outcomes for each team member.  This sounds simple, but our experience is that this is more often done poorly (or not at all) than done well.  A good starting place for role definition is asking questions related to the customer lifecycle. A helpful starting place here is the LAER framework from our partners at TSIA (http://tsia.com):
Who is responsible for Landing the customer? What roles support and what is their contribution?
Who is responsible for driving Adoption? What roles support and what is their contribution?
Who is responsible for Expanding? What roles support and what is their contribution?
Who is responsible for Renewal? What roles support and what is their contribution?
 
Using this as the design point allows the organization to identify the 'defining moments' that will guide success with a customer.  From there, it is important to go beyond simply defining the process.  It is then critical to identify the knowledge and skills required for each role to effectively support the overall engagement with the customer. Using a tool like the SOAR Success Guide can be immensely helpful for this.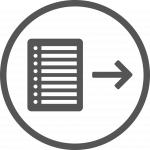 Ineffective Handoff and Collaboration Process
Even the most well designed Customer Engagement Model will fail if there is not a good process for CS and Sales handoffs and collaboration.  Handoffs typically breakdown in one of the following:
Sales to CS – once a customer is signed, the handoff from sales to customer success frequently lacks information and context that was gathered during the sales cycle.  This leads to frustrated customers because they are having to re-educate the CSM on things that they covered with the sales teams.  Formalizing the handoff process, agreeing on what information needs to be shared during the handoff and having joint accountability for the handoff can make a difference here. Many organizations elect to assign the CSM and introduce them in the sales cycle for visibility and continuity and to help build rapport early. From a customer's perspective, handoffs can sometimes feel like just that… a handoff to another resource who knows little about the customer. For certain segments of customers, this may make sense and will help mitigate risk of having gaps in the overall customer experience.
CS to Sales – the CSQL (Customer Success Qualified Lead) is a best practice mechanism for CSMs to make sales teams aware of potential opportunities.  However, CSMs frequently lack the skills and tools to maximize the identification and qualification of business opportunities.  Providing CSMs with tools and training on how to artfully identify and qualify business opportunities can increase both your quantity and quality of CSQLs.  Be careful to ensure that the content and curriculum is really focused on the CSM and the unique dynamics of the role vs. generic sales training.
 
For ongoing collaboration, joint CS + Sales customer planning activities are a great way to ensure alignment and joint execution.  These should be jointly owned between the CS and Sales lead for the customer with regular execution reviews to ensure progress.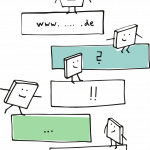 Skill Gaps
The skills required to grow a customer are truly different than those required to land or drive adoption.  Ensuring that CS and Sales teams have the right skills to expand within the customer base is often a point that prevents organizations from growing their existing customers at the rate they would like.
CSMs need skills to remove the roadblocks preventing the customer from expanding. These are often tactical/technical skills which most CSMs have as a core competency.  CSMs also need strategic, consultative customer engagement skills to identify and communicate the strategic business outcomes that two organizations can deliver together.  Some CSMs have this, but areas like discovery skills and consultative selling skills are often needs.
On the sales side, the skills required to move a customer through a sales cycle are different from those required to grow a customer.  Strategic thinking, executive engagement and balancing customer development with opportunity execution are skillsets which often need to be elevated for traditional sellers moving into a customer growth oriented role.
Customer Success + Sales Team Alignment = The Key to Accelerated Growth.
After identifying which of these areas are holding your organization back, you can remove these roadblocks and unlock growth within your customer base.  If you would like to discuss how our organizations can support you in making this happen, please reach out to Tony Smart or John Thackston.
– Tony Smart is the Head of Services and Strategic Advisory at Gainsight, the market-leading SaaS solution that helps B2B companies drive faster revenue growth through improved customer outcomes and experiences.
Find out more and connect with Tony on LinkedIn.
– John Thackston is the VP of Business Development and Co-Founder of SOAR Performance Group, a company that exists to deliver revenue growth to its family of clients through improved sales performance.
Find out more and connect with John on LinkedIn.