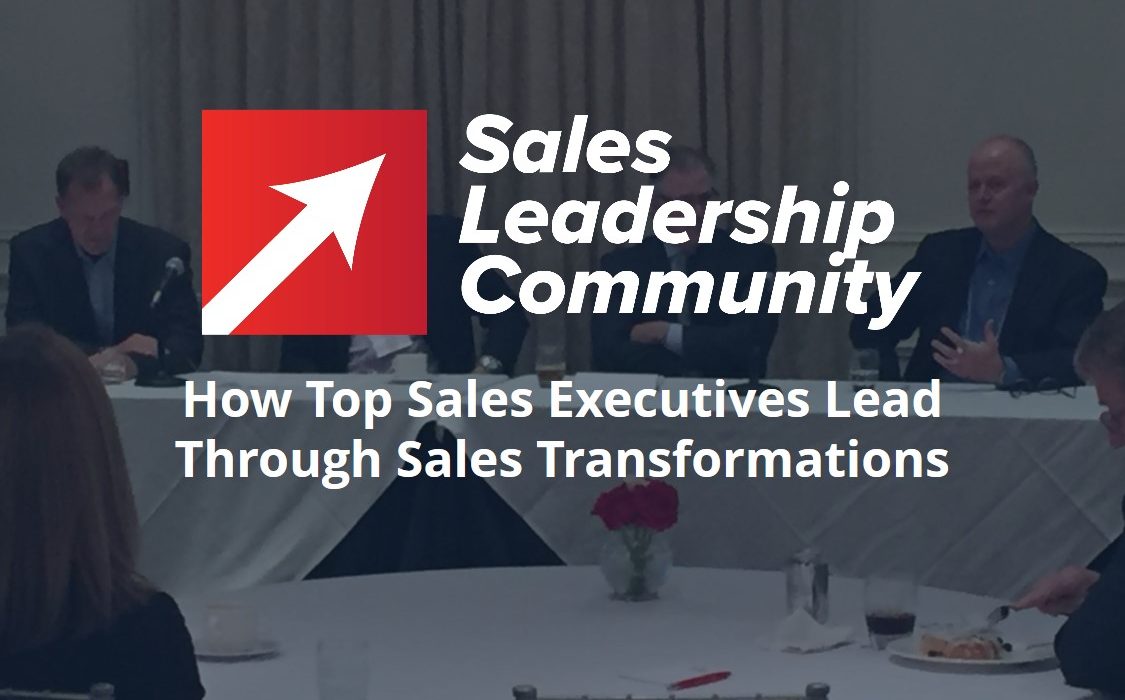 In this episode, panelists provide valuable perspectives and advice on leading sales organizations through sales transformations. The panel includes Craig Potts, Mike Hayes , Heath Morgan, Kyle Bowker, and Charlie Thackston.
Questions discussed by the panel:
Sales transformation is a term we frequently hear. In your opinion, what is a sales transformation?
In your experience, what are examples of sales transformations that you have seen successfully executed?
From a leadership perspective, what made the biggest difference in success for this sales transformation?
What would be your top 3 recommendations for others leading a sales transformation?
What technology have you seen used to increase sales?
What development activities have you focused on to help the sales transformation?
What do you see as the advantages and disadvantages associated with employing millennials (generation Y)?
Go here for more information on the Sales Leadership Community.