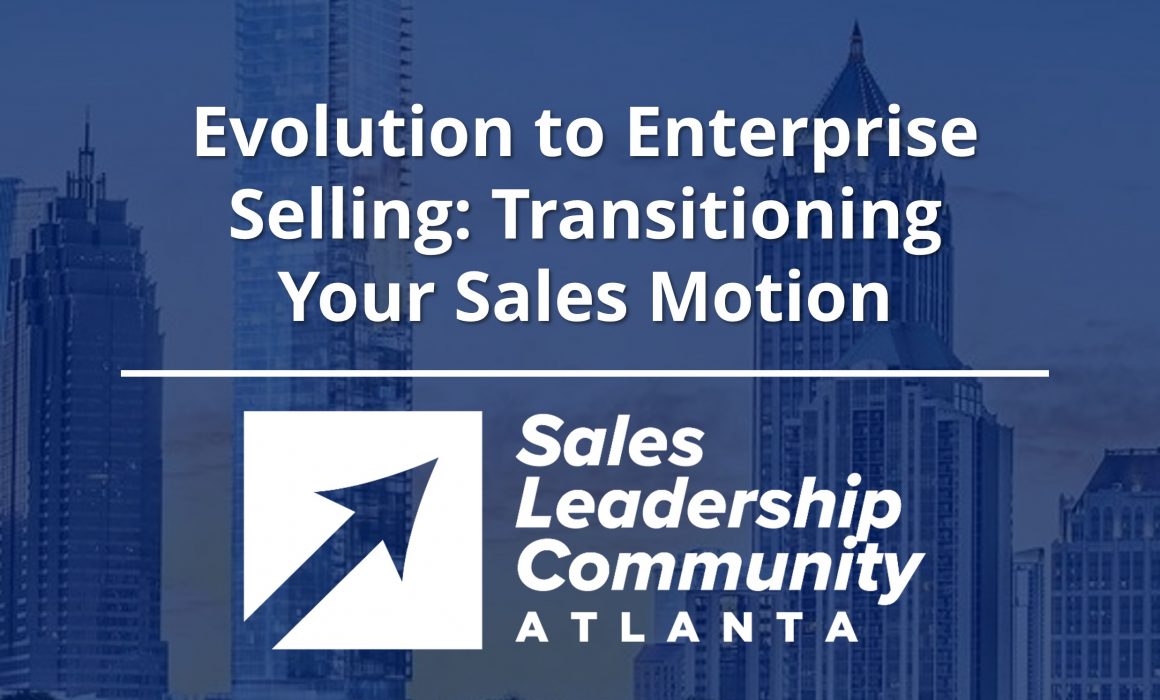 Senior executives share their perspectives about "Evolution to Enterprise Selling: Transitioning Your Sales Motion".
Speakers:
The discussion covers their views on different aspects of enterprise selling including:
One of the things that our boards and membership has been very interested in over the past year is transitioning a company's sales motion to enterprise selling. In your experience, what are some of the reasons that companies are making this move?
How does the role of the sales leader change when moving from more departmental or transactional selling to enterprise selling?
What are some of the important considerations when an organization is thinking about moving into enterprise – how do organizations need to think about things like segmentation and methodology?
How do sales leaders need to think about talent when making the move to enterprise? Do you need to recruit new reps or can you elevate the existing team?
What has been your experience on how the sales leader can best work cross functionally to align the organization around enterprise customers?
What would be your advice to other sales leaders who are looking to transition to a more enterprise level selling motion?
The host for the meeting was the Atlanta Chapter of the Sales Leadership Community with support from Georgia State University and SOAR Performance Group.
Listen now or download for later: