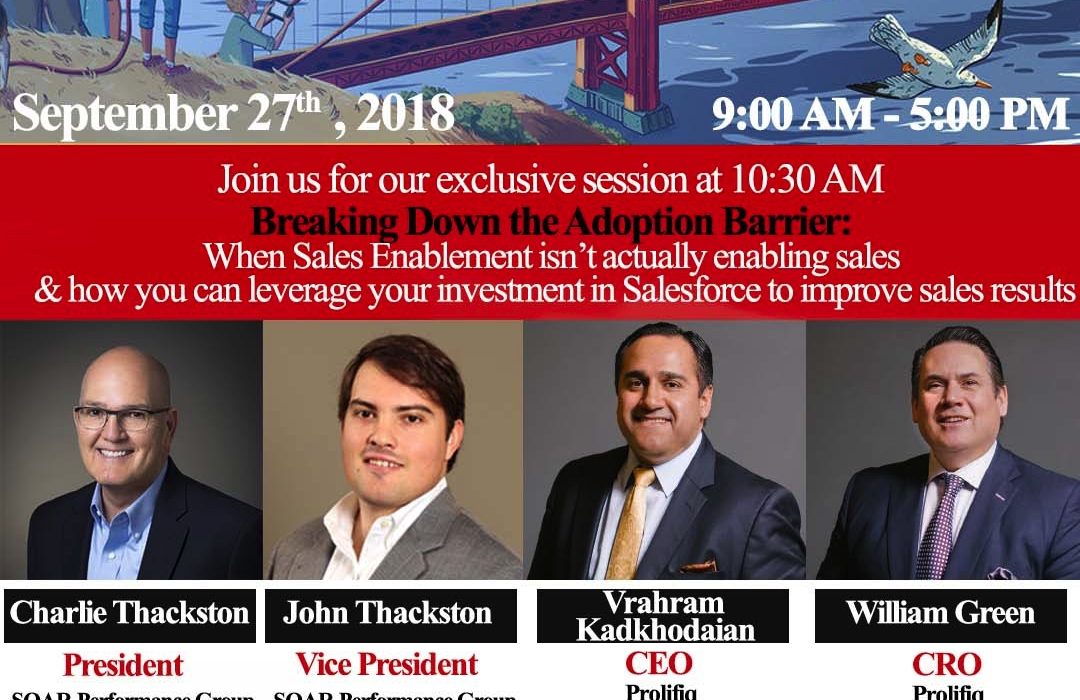 Breaking Down the Adoption Barrier
When Sales Enablement isn't actually enabling sales and how you can leverage your investment in Salesforce to improve sales results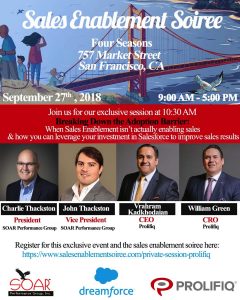 From 2013 – 2017 the number of companies with a dedicated sales enablement function increased from 20% to over 60%*. In spite of this fact, quota attainment dropped from 58% to 53%**. At this highly engaging workshop you will have the opportunity to:
Diagnose why Sales Enablement isn't moving the needle as expected
Participate in Interactive Sessions with your peers to discuss challenges and opportunities to drive more business impact with sales enablement
Explore real customer case studies of how leading organizations create business value with sales enablement
See examples of how other Salesforce customers leverage native apps and Salesforce to improve sales results
You will leave this workshop with practical tools which you can use to:
Assess your organization's ability to embrace and drive change initiatives
Start account planning directly within Salesforce
Align your content with your buyers journey directly within Salesforce
When is the event?
Dreamforce 2018 Sales Enablement Soiree | September 27, 2018 | 10:30 AM – 11:50 AM
Where is the event?
Four Seasons Hotel | 757 Market Street | Suite C | San Francisco, California (USA)
Session Leaders:
* 2017 CSO Insights Sales Enablement Optimization Report | Summary
** Running Up the Down Escalator: 2017 CSO Insights World-Class Sales Practices Report