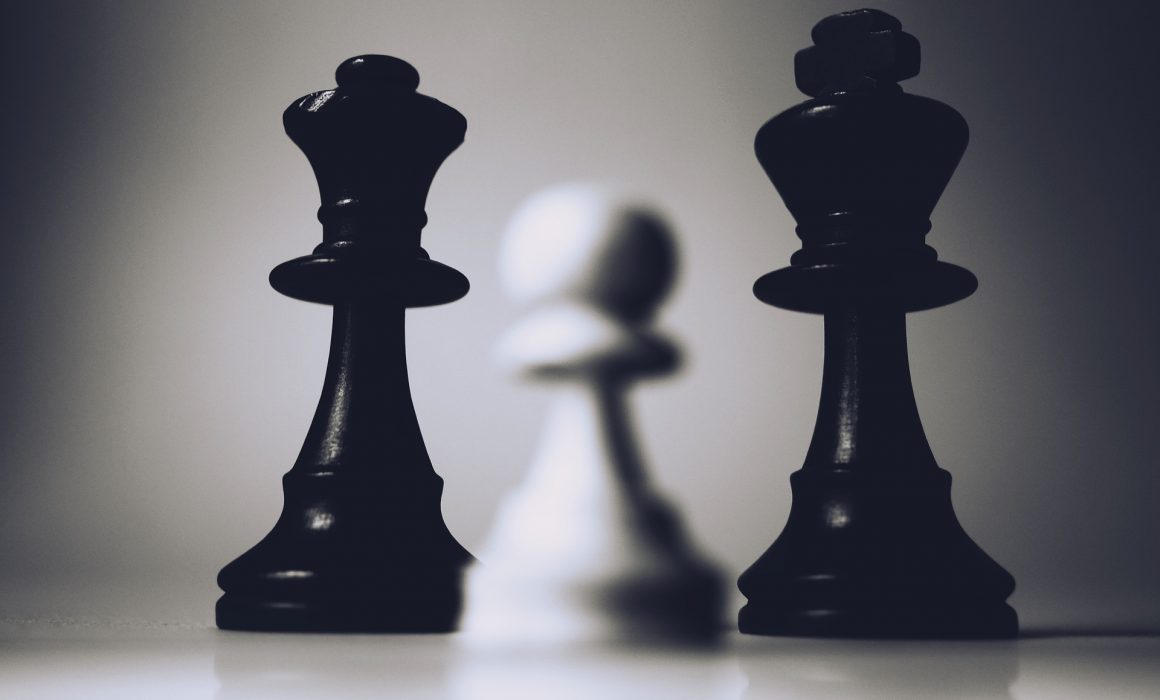 Whether your organization is large or small, becoming more strategic to your most important accounts is likely a priority. Regardless of where you are on your journey—from departmental selling to enterprise selling to strategic account management—you may be wondering if strategic account management is worth the investment for your company. 
The business case for investing in strategic account management is strong. Strategic account management makes more sense as your company's portfolio of products and services expands, allowing you to offer greater benefit to your existing customers. According to Toby Carrington, current EVP of Global Operations at Seismic and former SVP and Head of Global Sales Operations at Siemens Healthineers, growth rates are approximately double for accounts that receive strategic account management, compared to other accounts. Some reasons for this include: 1) Strategic account management drives greater profitability by reducing cost of sales, and 2) It is easier to sell to an existing account than to find new accounts.
While strategic account management has many benefits, it does require your company to think differently and engage differently. In this blog, we will share tips for changing your thinking and engagement to become more intentional with your most strategic accounts. These tips are from two of our podcast episodes: a meeting of the Houston Sales Leadership Community and a conversation between John Thackston, VP of Client Engagements at SOAR Performance Group, and guest speaker Toby Carrington, EVP of Global Operations at Seismic, the global leader in sales enablement.
What makes an account strategic?
Many companies have criteria for which accounts receive strategic account management: size, growth potential, etc. Others may simply consider the customers who spend the most with them or buy multiple products across the portfolio. Others target lighthouse accounts- accounts that are driving innovation in a market that other accounts will look to. While these are all certainly good criteria for what makes an account strategic, Toby Carrington asserts that the most strategic customers are those looking for partners. Do not overlook what may be a smaller or less innovative account.
Think Differently: Which of your accounts can be strategic to you as you are also strategic to them? Determine an account's potential by looking at markets, plans for business models, plans for geographical expansion, etc. Once you have chosen an account for strategic account management, give yourself the right amount of runway to assess profitability; strategic account management will not see results in 1 or 2 quarters.
How does strategic account management differ from traditional sales?
Strategic account management is much more a team sport than traditional sales.
If you are just starting out in strategic account management: the movement from transactional selling of products to strategic account management will be a change management activity both within your organization and in your interactions with customers. 
Engage Differently: What is your profile for key account managers? Which accounts will you focus on? How is your support infrastructure?  Which processes will need to change? How will you build momentum in your organization? How will you measure and prove results? All these changes will take time.
If you are already invested in strategic account management: there is still a constant need to communicate and to ensure everyone involved is aligned. This includes strong measurement of account management activities and a consensus in focus from top management. Once again, the timeline of strategic account management is not as straightforward as traditional sales. The focus must shift from lagging indicators of success (revenue) to leading indicators of success (considered below). 
Engage Differently: Are your strategic customers engaging in collaborative planning sessions with you? Are they investing in starter growth initiatives? Are they providing access to the right people and resources to advance joint opportunities?
How to become more strategic with your most important accounts
1. Listen and learn.
Strategic account management starts with listening. You can only be a strategic advisor if your customer listens to you, but that requires you listen first. Listening begins with good questions. Spend time considering open questions you can ask a customer to begin discussion; make sure to avoid leading questions. This is a good opportunity to collaborate with others in your organization who have contact with that account. Follow up with investigative questions- ask 'why' until you get to the root of what is really on a customer's mind. Why are they asking you a certain question? Why do they have a certain goal for their business or desire for their relationship with you?
Listening will lead to learning. To provide value, you must know more about your most strategic accounts. Understanding what they know and want will enable you to intersect with them more strategically. Where can you engrain yourself into your customer's strategy? What do you offer that no one else can? Ensure key accounts understand your value propositions by connecting your products and capabilities to higher level priorities of the customer and addressing their greatest challenges. You must also understand your customer's customers; how are they using the solutions your customer provides?
Think Differently: What do you know about your most strategic customers? What open questions could you ask to learn more? How are you using the information you gather from those customers? Who else in your organization has important knowledge of the account and how can you best engage?
2. Teamwork.
Teamwork is crucial to strategic account management because it provides security through broader and deeper engagement in account relationships. People buy from people they know, like, and trust. If you have multiple professionals involved in an account team, the account is not in jeopardy when personnel change. Additionally, teamwork gives you various points of contact with an account. Consider assigning C-suite executives to your most important customers. They can call monthly for feedback to share with the account managers and executive team. Communication is key in strategic account management. As you are listening and learning about your customer, communicate what you learn with everyone involved in that account. This is where digital tools are crucial in streamlining communication regarding an account. 
Engage Differently: Do you know who's who in each of your accounts, both in your organization and in the customer's? What methods of communication are used between players in accounts, and how could they be streamlined? Does each strategic account have an assigned C-suite executive? Are account plans in place for communication across the team? Are customers effectively engaged in the account planning process?
3. Treat strategic accounts like partners.
As discussed earlier, strategic accounts should be those looking for partners. How do you treat a customer like a partner rather than a customer? Try providing early engagement in development of solutions. Giving key customers the opportunity to influence the direction your products and services take will go a long way in solidifying those relationships. This could look like bringing in key customers to show them technologies you are working on, inviting customers to test new products and give feedback, or doing brainstorming workshops with strategic customers. 
Engage Differently: How could you involve strategic customers in development of solutions? Are there other ways you could move relationships with strategic accounts towards partnership rather than transactional selling?  How do your sales teams need to "engage differently" with your strategic accounts?
For the full dialogue of the Houston Sales Leadership Community, you can listen and download here. For the full conversation between John Thackston and Toby Carrington, you can listen and download here. For more information on the Sales Leadership Community or how SOAR Performance Group can help your organization, visit soarperformancegroup.com.