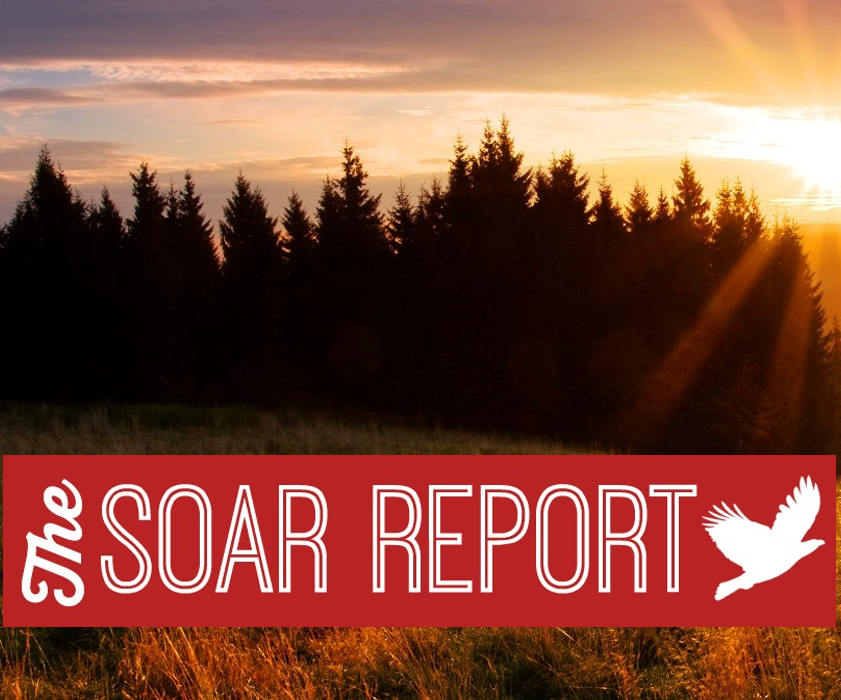 A Letter from the President
Welcome to our inaugural newsletter, The SOAR Report. To SOAR means to ascend to new heights of performance and this newsletter is all about how to SOAR. One of the things our clients enjoy most is learning how we are driving results with other companies. In fact, just last week we had a call with a client that completed a first phase deployment of a value-creation focused customer engagement approach. The results were terrific to hear with over $1.5 million in new opportunities generated in just 60 days. The real change that we saw was in the conversation, with a shift in focus to customer value creation. This example and many others like it are results-driven changes in the market place we want to share with you. We have been privileged to work with thousands of sales leaders across the globe and have had the opportunity to learn through these unique experiences.

Why a newsletter?
To deliver relevant industry information to you on a quarterly basis.
To bring cross industry sales experiences and knowledge to you.
To share current market observations that provide a competitive advantage for you.
To share insights into the competitive environment gained through market research.
Our goal is to structure the newsletter in a way that brings maximum value to its readers. For this reason, we encourage feedback. Is there something you want to see included in future newsletters? Research topics you are interested in? Contact us at matt.piekutowski@soarperformancegroup.com.
Remember, your Strategy creates your Opportunities which drives your Actions that deliver the Results. Now is the time to focus on the second half, change the game plan, drive your results and SOAR. Here's to your second half success!
Sincerely,
Charlie Thackston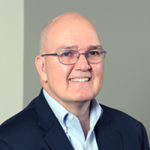 President, SOAR Performance Group
www.soarperformancegroup.com
---
Market Observations
The Top 4 Things Affecting B2B Sales
The Internet of Things and the Digital Economy
The Internet of Things and the Digital Economy are creating a need for many sales organizations in the traditional industrial sectors to be more effective in selling innovation. IOT is re-shaping companies and markets. You see companies that were simply in the lighting business, historically, suddenly delivering lighting solutions that now are a communications platform. I was with a client recently who traditionally sold lighting and today sells a platform that still supports the lighting need, but also supports tunable light, tracking of equipment movement through a facility and communications with shoppers within a retail store.  This is not your grandfather's light bulb!  They are selling innovation and we are helping them build the skills. How are changes in technology impacting your sales team's innovation selling efforts?
Centralized or De-centralized, this is still the question.
More importantly, the dynamics of organizational structure from a leadership, management and customer engagement perspective are changing quickly as we see clients adapting new structures to gain competitive advantage. Success requires clarity regarding the strategy, new leadership skills and new sales team skills for account acquisition and account management strategies. We are doing some exciting work with clients connecting strategy and execution through application of the SOAR Strategy Framework.
Busy seems to be the norm.
Each group that I have worked with this year seems to be extremely busy. This busyness creates an environment where efficiency takes priority over effectiveness. This is most obvious in the area of customer understanding and preparation for meetings. How much time are you or your teams spending on presentation preparation vs. meeting preparation? Presentation preparation is focused on re-arranging the PowerPoint deck, while meeting preparation is about understanding the styles of the individuals that we plan to meet and preparing for the right conversation to accomplish the goals for the meeting. This requires a focus on effective customer engagement vs efficient customer engagement.
Social Selling continues to get a lot of press.
Well, we have all heard the buzz about social selling. The success of social selling, as in many things, is not only in the strategy, but the execution.  We are seeing an increasing number people focused on how to effectively execute a social selling strategy.  As such, we have added a new practice area, SOAR Social Selling.  Our goal is to take all the press about social selling from a lot of buzz to a lot of bite with results for our clients.
---
SOAR Research
SOAR is conducting market research and taking a deep dive into the sales environment and critical success factors. Below are 2 of the studies we are currently working on. For additional information on SOAR's research, click here.
Sales Execution Effectiveness:
While we are still putting the finishing touches on the analysis and summary of findings,  one of the big takeaways we are seeing is on the subject of coaching and the improvements that still need to be made within organizations.
Remote Sales:
Nathan Stuck, our Summer Associate and Analytics/Consulting MBA student at UGA, has spent most of the summer researching the topic of remote sales employees and the critical combination of feedback, coaching, training and engagement that drives performance.  The response to the survey has been amazing and we thank you for your participation. We are looking forward to learning more about remote sales force structure, management, success and key drivers of success. Watch the SOAR website for an announcement of results.
---
The Sales Leadership Community
Mark Your Calendar
Upcoming Meetings:
Atlanta, GA – October 7, 2016
Topic: Finishing the Year Strong & Getting Ready to Start Fast Next Year
Location: Northcreek Conference Center
7:30AM – 8:00AM  Networking and Breakfast
8:00AM – 9:00AM  Panel Discussion on Topic and Q&A
2017 Meetings:
February 3, 2017 | April 21, 2017 | October 6, 2017
Coming Soon
Due to the success of the Atlanta chapter, SOAR Performance Group is expanding the Sales Leadership Community to new markets.
Markets of Interest:
– Chicago
– Dallas
– Denver
– Houston
– Miami
– San Francisco
If you have recommendations or contacts in these markets that would be interested in getting involved with the new communities, please contact John Thackston at johnthackston@soarperformancegroup.com.
Keep up with the community! Visit the Sales Leadership Community homepage to register for events and browse discussion topics, audio recordings, and meeting schedules.
---
We're Still Growing!
For the past 2 years SOAR Performance Group has been rated one of the fastest growing private companies in America and we aren't slowing down now. We have continued to work to bring innovative selling solutions to our clients across the globe; an effort that is now reflected in our New Website!
In addition to the new look, we have filled the site with new content including updated service offerings, latest news, whitepapers, blog posts, and much more. We also ramped up the capabilities for a seamless browsing experience on any device!
As you explore the new site you will find a special area dedicated to the Sales Leadership Community. Here you can stay up to date on meeting schedules and access recorded content from past events.
Visit the NEW SITE and tell us what you think!
---
On the BLOG…
5 Reasons to Use Social Selling in the B2B Environment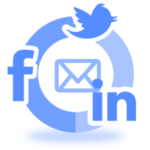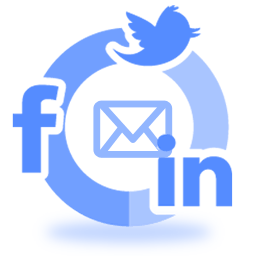 Social media has moved beyond our personal lives… it has become a legitimate selling strategy in the B2B arena.
Click here to view the full post.
---
White Paper
SOAR Sales Capital Management℠: Connecting Team, Talent and Customer Engagement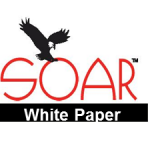 Studies show that the average tenure of a new sales leader is only about 19 months. So what has created an environment where organizations must deal with the impact of frequent executive turnover?
For more on other areas of SOAR thought leadership: